Our names are Bobby & Milly...
We are both 5 year 6 month Maltese, Shitzu mixes. Our colours are white and tan – Bobby has black on his ears.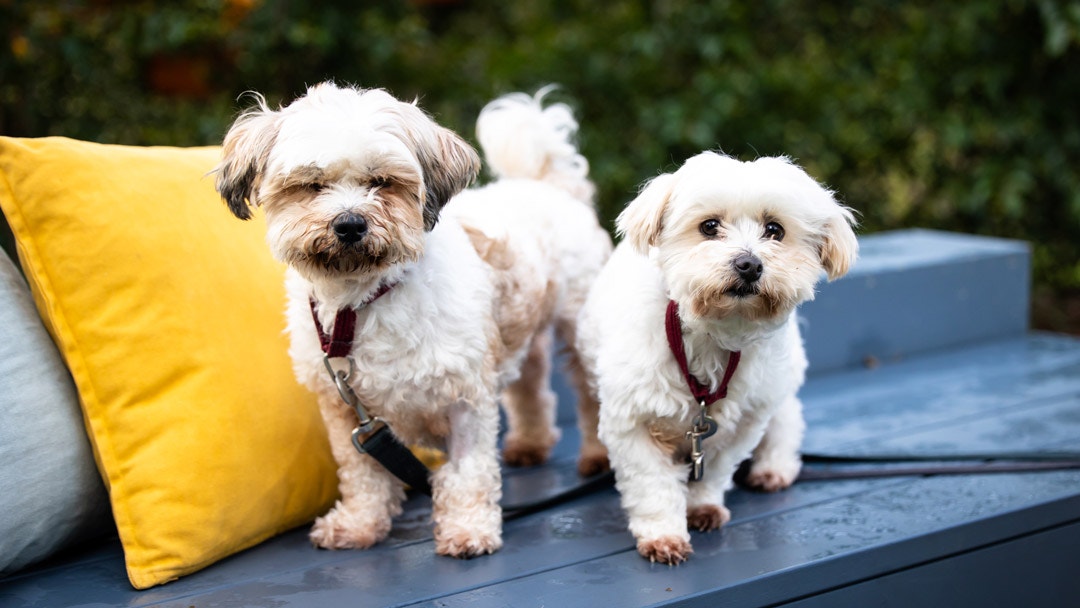 Here's a bit of an insight into our background and personality:
BACKGROUND
Bobby & Milly were surrendered together by their elderly owners who were no longer able to care for them. They were brought into the Shoalhaven Animal Shelter, and then transferred to AWL. Both Bobby & Milly seem uncomfortable with other dogs. They were both unsure around cats, but could be ok with a slow introduction.
PERSONALITY POINTS
Quiet middle-aged buddies
Timid pooches who are still warming up to shelter life
Best suited to stay together as they take a lot of confidence from each other.
FAVOURITE THINGS
Each other – they are best friends!
Love sleeping in bed and cuddling on the lounge
When they are relaxed they enjoy playing with soft toys
FACTS
Their names are Bobby & Milly
They are both 5 years 6 months old
They are Maltese, Shi tzu Mixed Breed
MEDICAL
Both need dental. Bobby needs to be desexed