My name is Archie...
I've been in the shelter for 6 days. I am a 2-year-old desexed male Visla mix. My colour is tan.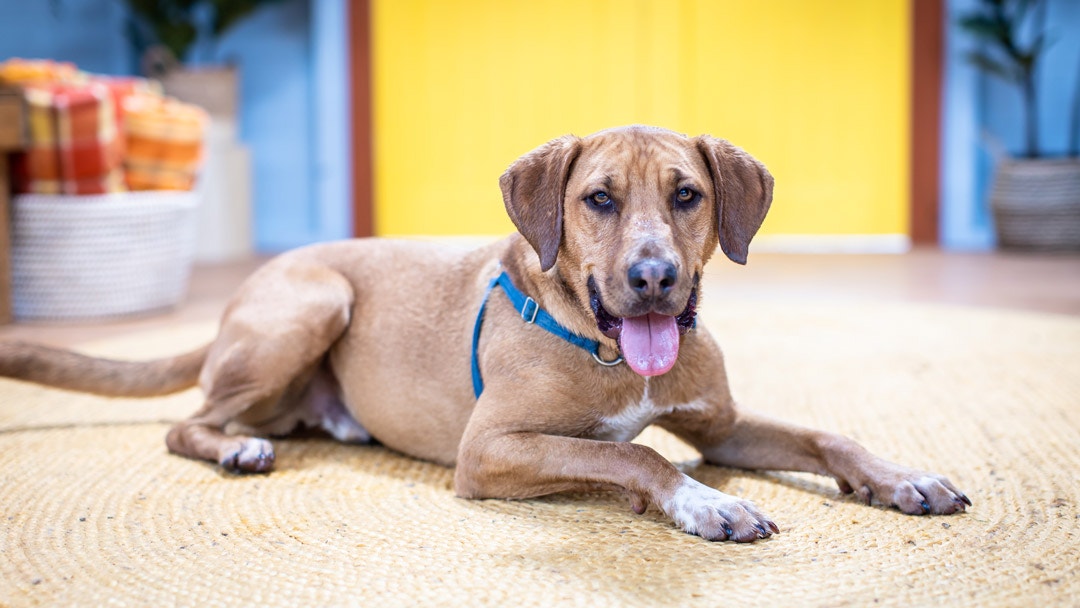 Here's a bit of an insight into my background and personality:
BACKGROUND
Archie was surrendered to AWL by his owners as he was not getting along with their existing family dog in the home. Archie's playstyle can be quite rough and will need someone who can spare the time to train and help socialise him.
PERSONALITY POINTS
Has mild separation anxiety and becomes vocal when left alone.
Big foodie.
Bouncy and playful boy.
FAVOURITE THINGS
Loves fetch.
Treats on a Lickimat.
Playing in the pen with toys and other dogs.
FACTS
His name is Archie
He's just over 2 years old
He's a large Visla mix.
MEDICAL
Desexed, microchipped. Just needs vax booster. No ongoing medical issues.