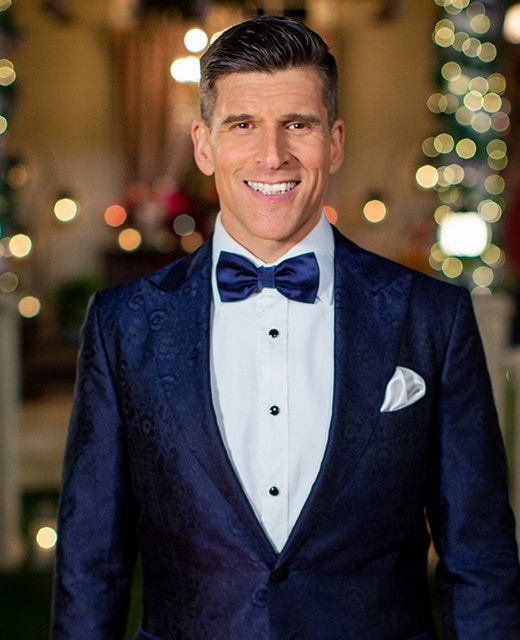 Osher
Osher Günsberg is one of Australia's most recognisable media personalities and has been a guest in Australian living rooms for nearly two decades.
The release of his memoir, Back, After the Break (HarperCollins Australia) became an instant best-seller and detailed Osher's powerful, dark, funny and heart wrenching story about life, love and living with mental illness. It was nominated for a 2019 ABIA for Best Biography Book of the Year and a LIVE show of the same name was produced and toured Australia, selling out nationally.
A man of his word, Osher has always said he would never take his shirt off unless it was for the cover of Men's Health Australia. In August 2018 he did just that, appearing as the cover star of the mag's Health Transformation issue. He moved his body to heal his mind and was happy to take the aesthetic benefits with it.
And you don't become one of Australia's most loved celebrities overnight. From his work on Channel [V] in the early 2000's to seven seasons on Australian Idol, Osher was the first Australian to host live network prime time TV in the USA on CBS' Live To Dance.
Commencing his radio career in 1994 at Brisbane's B105 on the overnight shift, he rapidly moved to a national audience with Take 40 Australia and The Hot Hits Live from LA. From 2016 to 2017, Osher was part of Hit105's Stav, Abby & Matt with Osher breakfast show for Southern Cross Austereo, and Osher's Love Line nationally on the HIT Network.
An early adopter of independent digital broadcasting, his interview podcast Better Than Yesterday with Osher Günsberg is in its seventh year with over 5.8 million downloads and is a bi-weekly conversation with someone who has figured out how to manage life's challenges, to forge a career where they do what they love to do. And in late 2019 Osher teamed up with Charlie Clausen to create DadPod, a weekly podcast from the duo sharing their experiences around fatherhood.
Osher served on the board of SANE Australia as a director from 2016 – 2019, in an effort to help change attitudes in our society about complex mental illness. Osher was previously an Ambassador for leading children's charity The Shepherd Centre to help educate the public and help children who are born deaf or hearing impaired.
Osher currently hosts Network 10's The Bachelor Australia, The Bachelorette Australia, Bachelor In Paradise Australia, plus the nation's biggest guessing game The Masked Singer Australia.
A passionate photographer, cyclist, plant eater and coffee connoisseur, Osher lives in Sydney with his wife, son, step daughter and their mischievous cavoodles.