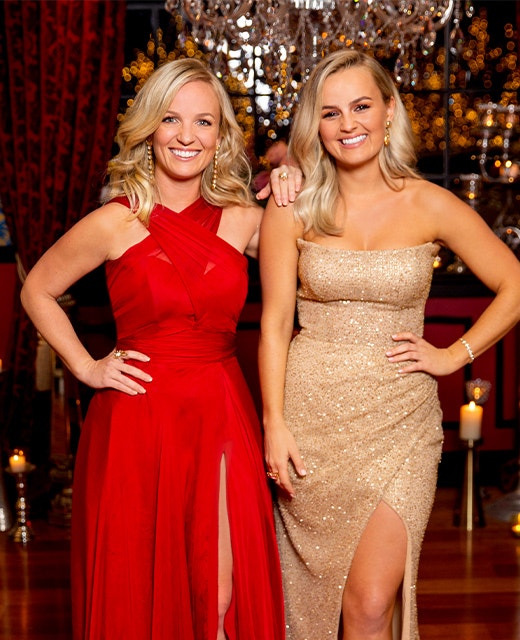 Elly and Becky
Bachelorettes Elly and Becky are not just sisters, but the closest of friends. The pair are inseparable, so there's no journey they wouldn't take together - especially one of the heart.
Growing up in Parkes in Country NSW, Elly and Becky have fond childhood memories of motorbiking, throwing a line off the tinny and camping.
Following their Dad's motto "If you don't go, you don't go" and knowing they will be able to support each other during this romantic adventure together, the sisters are keen to create new memories that they can share forever.
Australia first fell in love with Elly on Matt Agnew's season of The Bachelor Australia, as the pair roasted heart-shaped marshmallows by a crackling fire. Not receiving a rose just before hometowns took fan-favourite Elly by surprise but after taking time for herself, she feels ready to find her special someone.
On being one of the Bachelorettes, Elly says: "It is such an incredible opportunity to be able to share this experience with my sister. We are already so close, I can't wait to look back on these memories with her when we are older and think 'Holy moly, we did that'.
"I am just hoping that out of this experience I find something real. I want to find someone who I want to be with, and who wants to be with me."
After watching her sister last season, Becky knows that love is possible in this environment, especially with her sister by her side.
The 30-year-old has a lot of love to give and believes good banter and respect are key to a healthy relationship. When asked what she is looking for in that special person, her answer is simple: "I'd love to find someone who loves me as much as I love them, and eventually have a family and home together."