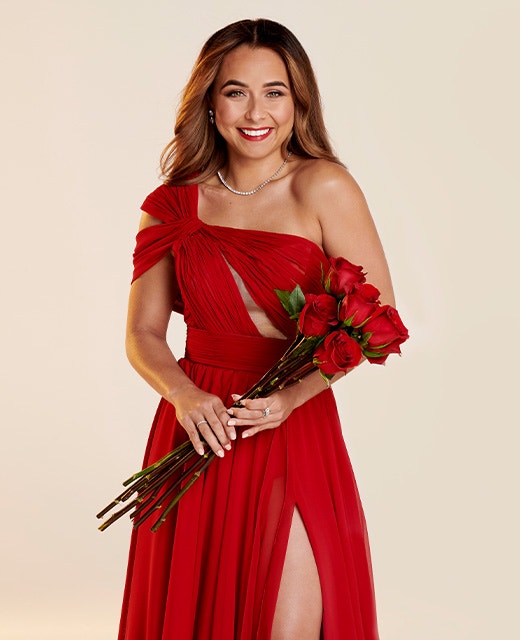 Brooke Blurton
Brooke Blurton is no stranger when it comes to putting her heart on the line.
She first appeared on our screens as a contender to secure the 'Honey Badger's' heart in the 2018 season of The Bachelor Australia, but abruptly quit the show towards the end of the season after following her truth. The following year, she appeared on Bachelor In Paradise where she enjoyed a brief summer romance with fellow bachelorette, Alex Nation.
Passionate about her past, heritage and connection to the land, the 26-year-old proud Noongar-Yamatji woman, who hails from Western Australia, identifies as bisexual and is ready to find her happily ever after.
Brooke said: "I am so ready for this. I've done it twice before and now, having the opportunity to choose my person and who I want in my life, is a truly unique and special experience.
"My perfect person is someone that loves me for me. I hope they offer shared values and compassion for others. All the dreamy things! I'm so excited and hope that I finally find that person I've been waiting for."
Working with vulnerable youth, she is passionate about making a real difference in the lives of people experiencing mental health issues.
Brooke is a facilitator of Aboriginal Mental Health First Aid and is a big advocate of Government Initiatives that help support young people to develop coping skills and manage their behaviour through sport, art and other pursuits.
Incredibly proud of what she has achieved thus far, Brooke is looking for a special someone to share her life with.