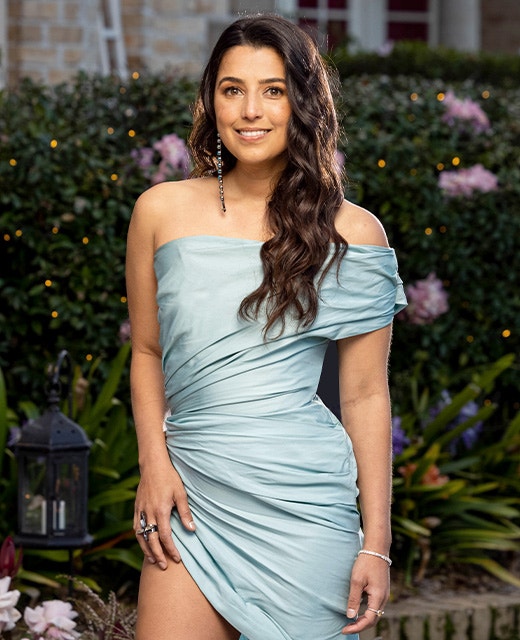 Carissa
Age: 30
Occupation: Psychologist
State: Queensland
Intelligent and adventurous, Carissa has spent a lot of time sailing around the world. The registered psychologist works with at-risk youth, is always up for anything and loves getting out in nature and anything to do with the ocean.
What do you have to offer a potential partner?
A life of adventure.
Why did you apply for the show?
I'm still waiting to meet the person I want to create and share a life with. I saw Brooke was The Bachelorette and felt really drawn to her. She has many qualities that I am really attracted to, especially her caring nature towards young people.
Have you been in love before?
Yes, once. I think we were meant to help each other grow, but not stay together. He supported me through a very difficult time. We both challenged and supported each other to become better versions of ourselves.
What is one trait that might make Brooke run the other way?
I can be very awkward when I like someone and ramble and or tell stories about nothing that go in circles. I hope the right person adores my awkwardness, rather than runs away from it.