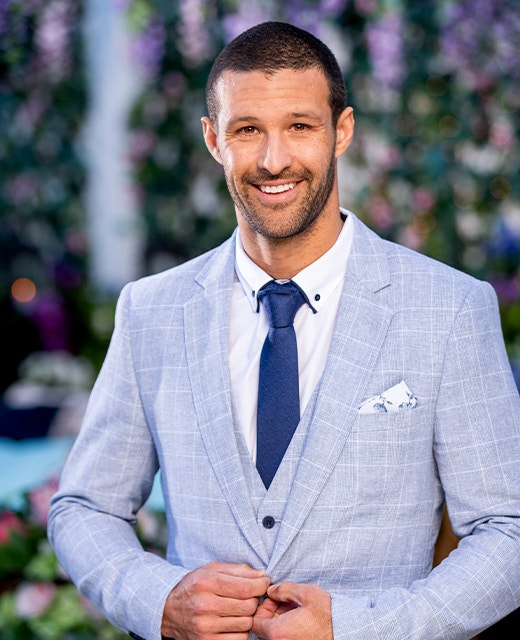 Pete
Age: 34
Occupation: Café Owner
State: SA
Country boy Pete has come a long way from his roots and is now living out his dream job as a café owner in Adelaide. Cool, calm and collected, this 34-year-old takes life as it comes, and after a recent heartbreak, he is ready again to open his heart to someone honest, authentic and who doesn't shy away from a good time. For love, Pete would be willing to travel anywhere in the world as he thinks a woman is the most beautiful when she is genuinely enjoying herself.
What do you look for in your perfect match?
She would be a positive, happy, authentic, can laugh at themselves and others (and probably laugh at me!).
Do you believe in love at first sight?
Attraction yes, love takes a little longer.
What are your biggest turn-offs and any deal breakers?
Arrogance and entitlement.
What will be your approach to your time in the mansion? Any strategies going in?
Be myself. Try to understand everyone's point of view before making judgement.
How are you going to stand out from the crowd?
My big warm smile.
Do you consider yourself a competitive person?
Internally yes. I always like to challenge myself.