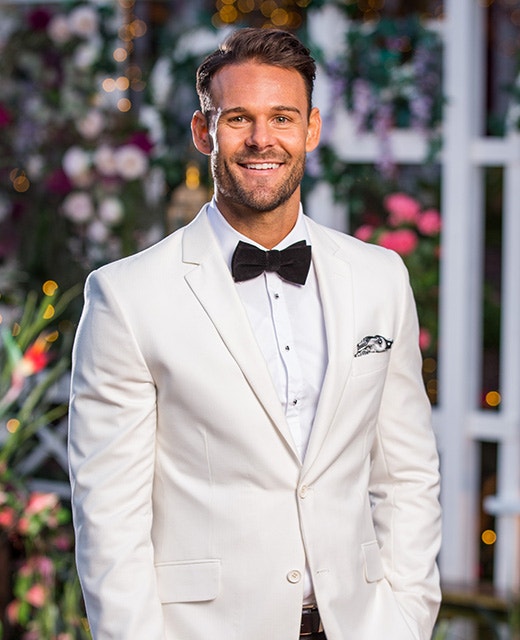 Carlin
Comfortable with wearing his heart on his sleeve, Carlin is an old school romantic who is not afraid to bare it all when it comes to finding his one true love. The laidback fitness trainer enjoys nothing more than spontaneous road trips and trying out the latest foodie hotspots. Now, 30 and thriving, Carlin is ready for his next adventure and is hoping to find a gentle, caring and passionate partner to take on every day with!
What is it about our Bachelorette Angie that you are attracted to and had you signing up for your chance at love with her? I think she is beautiful, genuine, funny and seems to have those girl next door qualities.
What is your fool-proof seduction technique/move or line? The guitar seems to work but I'm not about the tricks. Just being down to earth and fun.
What is one thing a person can do that really gets under your skin? Tell lies about me and my character to people I care about.
What three words would your ex use to describe you? Kind, passionate, confident.
Describe your dream date? An afternoon snorkelling, and/or paddle boarding around an island followed by dinner and wine under the stars on a blanket.
What are your thoughts on marriage? Would you get engaged on the show? I'm not one to rush things if the compatibility needs to be explored more. I'm very open to the idea but won't if I'm not ready.