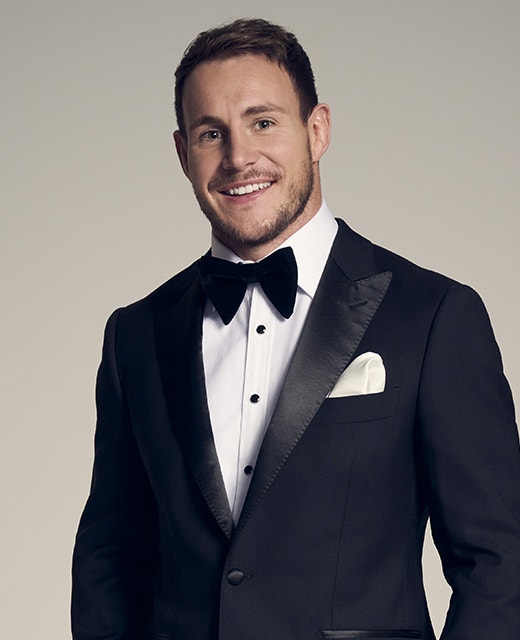 Luke Bateman
LUKE BATEMAN
A former athlete, 'Luke the Lumberjack' is a proud self-proclaimed softie. He wears his heart on his flanny sleeve and often wells up at the slightest sentimental moment: a heartfelt ballad, a cherished family memory, or a touching rom-com. With close-knit roots in country Queensland, Luke has a deep bond with his family and works alongside them in the forestry trade.
Once a professional NRL player for the Canberra Raiders, Luke experienced the highs of his dream life, before a knee injury brought it all crashing down. His path continued to veer off track following a heartbreaking split with his fiancée in 2019, leaving him devastated and navigating, what next?
Now, Luke is on a mission to find a down-to-earth partner with a great sense of humour, someone who has their life together and is ready to make sacrifices for long-term happiness. His dream is to have at least three children and pass on his love of sport to his little ones. Luke's journey to love is marked by resilience, personal growth and a sincere desire to find a forever relationship.
Luke said: "This is the opportunity of a lifetime, and I'm feeling all the first date nerves – dialled up to 11. I'm looking for a partner who I can build and share a life with, a genuine person who makes me laugh and wants to start a family."