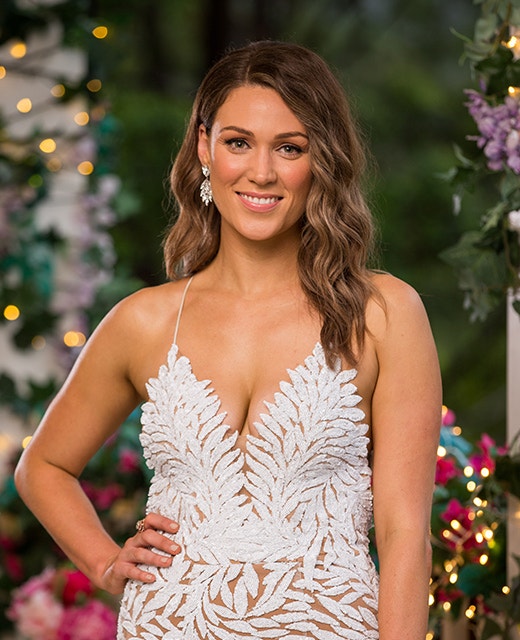 Marlaina
Age: 31
Occupation: Fundraising Co-ordinator
State: VIC
Dad-joke enthusiast Marlaina is footy crazy and looking to meet her goofy soulmate. With her beloved border collie Annie acting as her 'official approver of dates', being with someone who isn't a dog lover is not an option. Sassy and confident Marlaina is hoping that finding love the unconventional way, will work for her.
Why did you apply for the show?
I've tried the online dating scene and dating in real life wasn't working either, so with a glass of wine one night I thought "wine not?" Cringeworthy? Yes. Worth it? Also yes.
What would be a deal breaker for you?
Cheating and smoking.
Describe yourself in five words.
Kind, funny, tall, sporty, confident.
Why do you think you are still single?
I have always been someone who only enters a relationship, with the intention of making it work, and never dated for the sake of it. I would rather be single and happy than in a relationship just because I was lonely or bored.
What's your idea of a perfect wedding?
I actually don't have a dream wedding; I just hope I will be able to marry my dream man.