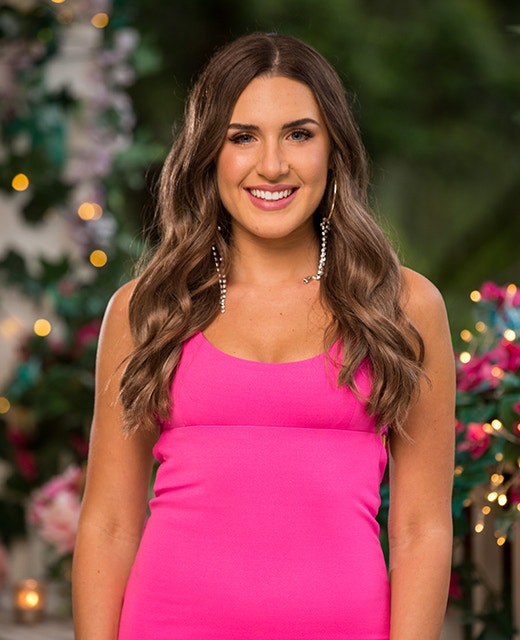 Marg
Age: 23
Occupation: Car Sales Consultant
State: VIC
Confident, fun and outgoing, Marg comes from a large Greek family who are constantly putting pressure on her to find a man. With the gift of the gab, the 23-year-old knows what she wants and isn't afraid to speak her mind. Passionate about living life in the moment, Marg is looking to find a partner who is also her best friend.
Describe your ideal man.
My perfect partner is my best friend. We would always have each other's back and love unconditionally.
Describe your dream date.
I am a hopeless romantic, I love the flowers, the cute set-ups and the thought that goes into a date. If someone was to surprise me with a picnic on the beach with a bottle of wine and snacks, then I'm an extremely happy girl!
What makes you the ultimate catch for the Bachelor?
I'm really proud of who I am and what I can bring to the table in a relationship. I just give myself wholeheartedly to whoever I am with.
Compare your love life up to now, with a romantic comedy—and explain your choice!
Clueless. I don't think I need to explain anymore. I'm really clueless when it comes to dating and I'm very picky!
How would you handle confrontation in the Bachelor mansion?
If it doesn't involve me directly then I'm going to try and stay out of it. I really don't like catty behaviour, but I am not afraid of defending myself and being honest if needed.