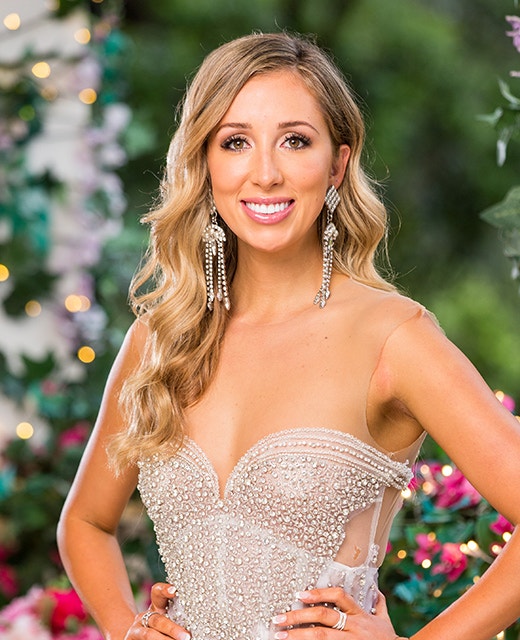 Maddy
Age: 25
Occupation: Teacher
State: TAS
Hopeless when it comes to love, Maddy dreams about her big white wedding, three kids and her dream house. Loyal and kind, the 25-year-old is passionate about helping those less fortunate and helping shape young lives. After being single for the past four years, Maddy wants to change tactics on finding love.
Why did you apply for the show?
I applied for the show for many reasons! Firstly, it is by far my favourite television show. I love new experiences and love the fact that the girls on the show always get to experience such fun and adventurous dates, which is not what happens in real life when dating. I am turning 26 this year and time is flying by. I am ready to get married and have kids, so all I need now is a man. I don't want to be an old lady who lives in a little flat with 10 cats. I don't even like cats!
Describe yourself in five words.
Confident, stubborn, passionate, thoughtful and honest.
Describe your ideal man.
Physically he would be tall, tanned, fit and have a nice smile. Personality wise, he'd be motivated, family-orientated, driven, adventurous, have a good sense of humour, be honest and loyal. I like confidence in a man who knows what he wants in life. He would also have to like animals. I think you can tell a lot about a person if they like animals or not.
Describe your dream date.
Something adventurous and fun like bungee jumping or sky diving. Or even a date at the beach consisting of water sports then a picnic.
What would be a deal breaker for you?
My deal breakers are if a guy has cheated in a past relationship, if they are full-time smokers, if they have bad hygiene or don't have a job.