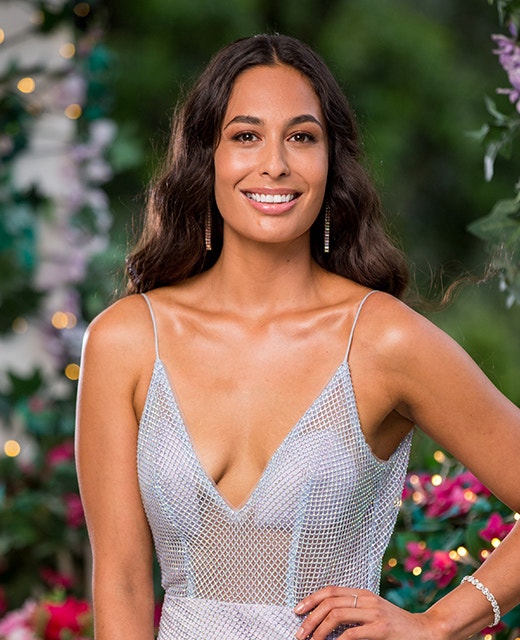 Leilani
Age: 27
Occupation: Partnerships Manager
State: NSW
Kind-hearted go-getter Leilani falls hard and fast, taking the all or nothing approach to love. A huge romantic who would travel anywhere for love, the 27-year-old has kissed a few frogs, so is asking for help to find her Prince Charming. While she sees herself as 'marriage material', Leilani's family describe her as a spontaneous over achiever, who always reaches for the stars.
Describe your perfect man.
My perfect man would be self-motivated, career-driven and supportive. He'd like to have a good time, and also have a naughty side.
Describe yourself in five words.
Outgoing, fun, loving, intimidating and cheeky.
What do you have to offer a potential partner?
I think I'm an 'all-rounder'. I'm intelligent and driven, active and love keeping fit and healthy, but can appreciate a good night out. I give a lot of myself to my relationships and would do anything for someone I love, plus I'm a good cook. I'm the kind of girl you'd take out with your friends AND home to meet your parents.
Have you tried online dating?
I've been on dating apps – Tinder and Hinge. I've been on some great dates and some not-so-great, but for one reason or another it just hasn't lasted long term. I hate that ghosting is a 'thing,' but I know I've done it without realising… Dating is hard!
Describe your dream date.
My dream date would probably be some kind of afternoon action activity like skydiving, followed by a beach picnic dinner and maybe skinny-dipping when the sun goes down…