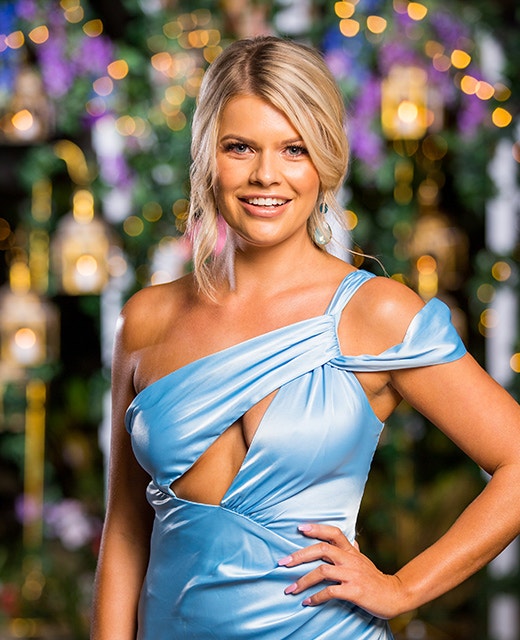 Kaitlyn
Age: 26
Occupation: Personal Assistant
State: QLD
Self-proclaimed perfectionist Kaitlyn, is passionate, wild and competitive. Not afraid to speak her mind, the 26-year-old doesn't care what other people think and believes everyone should live their life like that. While Kaitlyn would have loved to meet a man in her hometown, she's so far not had any luck finding a keeper. Her ideal man will be intelligent, tall and treat her like his equal.
Why do you think you're still single?I have big dreams and it can be a little overwhelming for some, I am spontaneous and I haven't found someone who is similar to me. I am also a workaholic and haven't been ready to settle down, but I'm ready to get off that rollercoaster.
How do you plan on winning over the Bachelor's heart?Being 110% myself.
How would you describe your perfect partner?He has to be funny, be smart, have big goals, are caring, and entertaining. And tall.
When was your last relationship and why did it end?We met through messaging each other on Instagram, and dated for a year. I wanted bigger things, I lived for a spontaneous life and he didn't, we were just two very different people. I also keep going for Earth signs which isn't the best being an Air sign.
What are your thoughts on marriage?Be patient and wait for the one. Don't get married for social media or because everyone says you must be married by a certain age. I believe I will know when I meet the right person.
Compare your love life up to now, with a romantic comedy—and explain your choice!Forgetting Sarah Marshall because Gold Coast is so small you end up running into your ex you're trying to avoid or their friends. 50 First Dates because these days I will go on a date and forget all about it, because they were that boring.