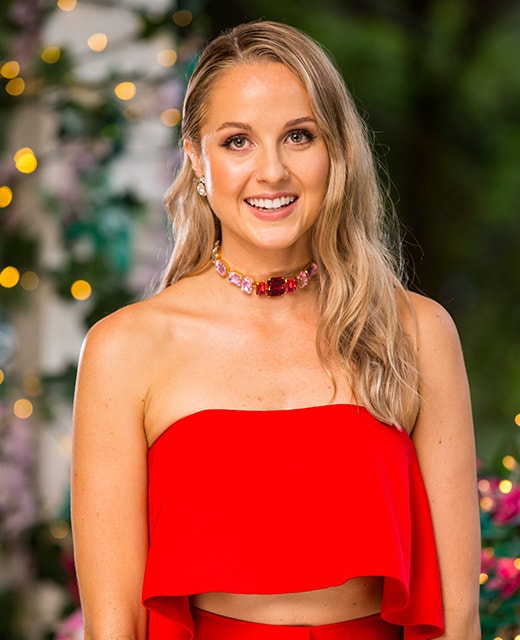 Izzy
Age: 29
Occupation: H.R. Advisor
State: QLD
Full of energy with a loud contagious laugh, Izzy loves love, wears her heart on her sleeve, and falls hard and fast. Happy with everything in her life, the 29-year-old now wants to find someone who enjoys getting amongst the outdoors and shares her love of travel.
What do you have to offer a potential partner?
Endless love and good times, plenty of questionable decisions (I like to call it 'spontaneity') and a positive attitude.
How do you plan on winning over the Bachelor's heart?
I'm just going to be myself! And maybe my cooking.
What would be a deal breaker for you?
If he was a Trump supporter.
Describe your dream date.
Arcade games or something adrenaline pumping, followed by Mexican food and frozen margaritas. Then a bar hop because neither of us want to date to end.
What's the most romantic thing a guy has done for you? And vise-versa?
Surprising my boyfriend at the time, at the gate of the airport followed by a picnic by the river. It was less romantic when I set up the picnic, and realised we were being illuminated by a billboard and were 50 metres from a busy road.