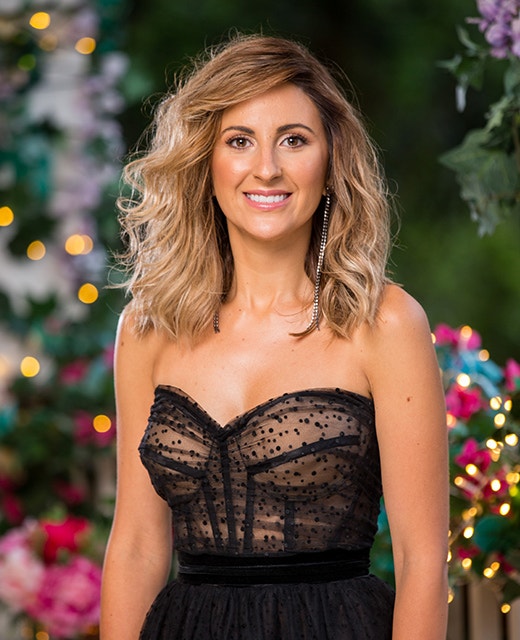 Irena
Age: 31
Occupation: Nurse
State: VIC
Chatty and confident, Irena is passionate about the environment and animals, and sees herself as an advocate for the world we live in. After her parents became engaged 10 days after meeting, the 31-year-old Nurse believes in love and knows it can be found in the most unexpected ways.
Describe your perfect man.
Someone who is going to bring out the best in me, challenge me, is witty, smart and funny.
Describe yourself in five words.
Honest, caring, generous, loyal and funny.
What do you have to offer a potential partner?
A relationship that would be built on honesty, good home cooked meals, fun and exciting adventures.
Describe your dream date.
Something outdoors, like a hike through a beautiful forest or garden, followed by a picnic of wine and treats.
Compare your love life up to now, with a romantic comedy—and explain your choice!
27 Dresses because I am always the bridesmaid and never the bride. I have had the privilege of attending hundreds of weddings, organising and planning weddings for others, but sadly I haven't been able to find the right guy so I can plan my own.