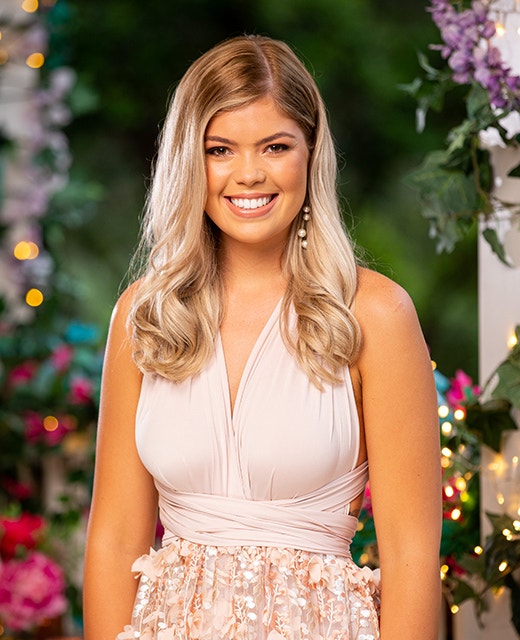 Clare
Age: 26
Occupation: Admin Assistant
State: WA
Bubbly, with a fondness for dad jokes, Clare is a passionate traveler looking for a man with nice eyes and a nice smile. Growing up on a farm, and after years of putting relationships on the back-burner, Clare is looking for the kind of love her parents have.
Why did you apply for the show?
At first it was a bit like, "oh well why not… Very unlikely I'd even get on." But when I was contacted about going on the show, I thought it was maybe my turn to find true love.
Describe your perfect man.
Someone who is family orientated, likes to have a good laugh – even at their own expense - and someone who is truly your best friend.
Why do you think you're still single?
I just haven't found my partner in crime yet.
Describe your dream date.
Just two people hanging out, getting to know each other and having a chat while eating yummy food!
What would be a deal breaker for you?
Someone who isn't family orientated, who doesn't support how you feel or the things you believe in, or who doesn't treat you with respect!