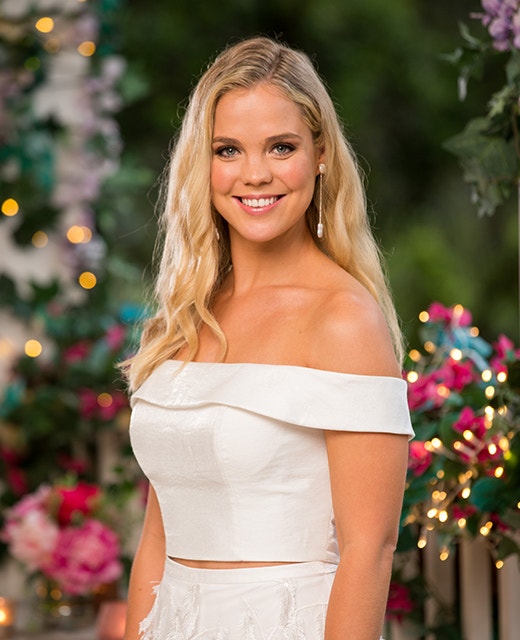 Bel
Age: 25
Occupation: Media Buyer
State: NSW
Country girl Bel is looking for a man who respects her, is ambitious, doesn't take himself too seriously and has strong family values. The 25-year-old is ready to put herself out there and wants to fall in love.
Describe your perfect man.
Someone who is supportive, kind and can see the humour in most situations.
What do you have to offer a potential partner?
An adventure every day and lots of laughs.
What makes you the ultimate catch for a Bachelor?
My free nature and loyalty.
What is your secret talent?
Guessing Triple J's Hottest 100 – except I failed this year, so maybe not.
What is the most romantic thing a guy has done for you?
My ex brought me a chicken burger and rose for our first Valentines together, that was cute. He also took me paragliding in the Austrian Alps. I just realised I haven't really done anything that romantic for anyone!