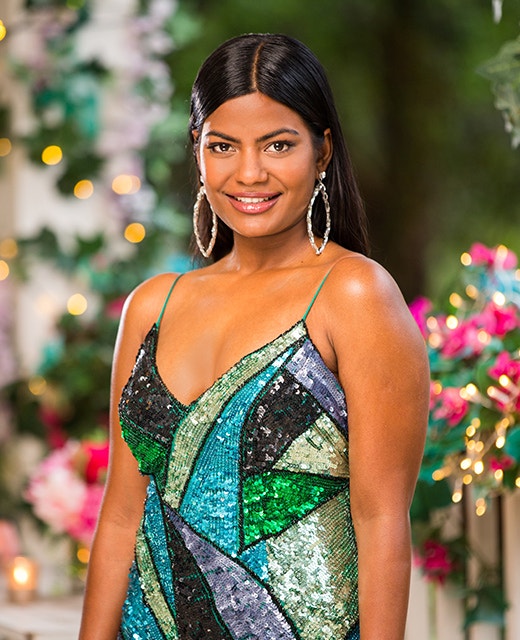 Areeba
Age: 25
Occupation: Home Loan Officer
State: NSW
Honest and frank, Areeba is a passionate woman who is easily fired up. The 25-year-old powerhouse is looking for a man who is happy to have a headstrong woman in his life, but knows when to put her in her place.
Describe your perfect man.
Funny and sarcastic, yet gentle and caring, and loves to spoil.
What do you have to offer a potential partner?
My positivity, my personality, my encouragement, and my ability to make him laugh as much as I can.
Describe your dream date.
My dream date would be eating food, laughing a lot and having the best time together. It doesn't matter where that is.
What would be a deal breaker for you?
If he is disrespectful to my family, doesn't like my dog, or if he is not funny. Personality is everything!
Compare your love life up to now, with a romantic comedy—and explain your choice!
Fool's Gold because I thought I found the one. But he wasn't gold… so I was fooled.