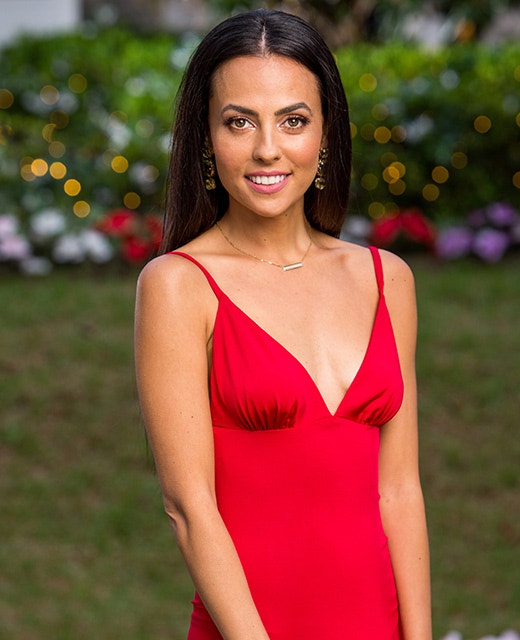 Cassandra
Age: 33
Occupation: Jewellery Designer
State: SA
Successful business woman Cassandra has built her life exactly how she wants it and now needs someone "quite epic" to join the ride. The jewellery designer feels that settling would be shooting herself in the foot, so is looking for a chivalrous gentleman whom her close knit Italian family would approve of.
Why do you think you are still single?
I'm single because I have a high standard of myself and others and I have been quite focussed on my career and building my jewellery business.
Describe your dream date.
Dream date is being pampered with massages, followed by snorkelling and good food.
How do you plan on winning over The Bachelor's heart?
Just being my best self. And if that's not what he's after then it's not meant to be.
If you could pick someone to play you in a movie about your life, who would it be? The actress that would play me would be Natalie Portman.
What would be a deal breaker for you?
Being a selfish uncaring individual, deceitful, untrustworthy, not true to your word.