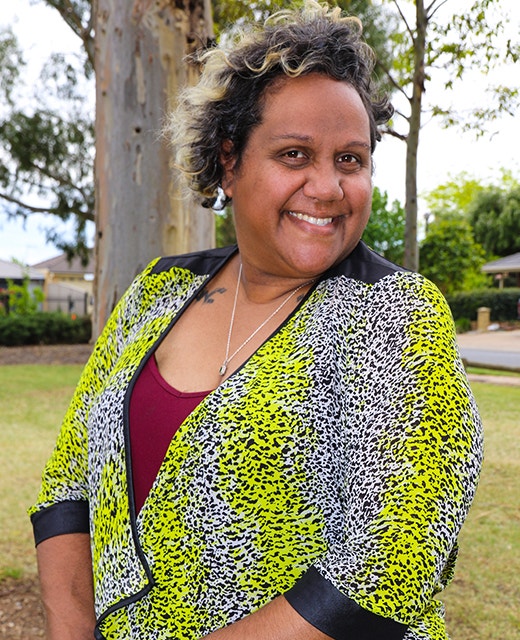 Elaine Crombie
Elaine Crombie has teamed up with 10 play to bring you Stuff Everyone Should Know About Australia in celebration of NAIDOC week 2021.
Elaine Crombie is a Pitjantjatjara, Warrigmal, South Sea & German descended woman and proud mother of two brilliant sons.
Want to find out more about Elaine? She is an actor, singer, songwriter and writer with a career that spans over 20 years, with extensive theatre work, starting with Queensland Theatre Company and has since worked with Bangarra Dance Theatre, Belvoir Street Theatre Company, Sydney Theatre Company, Malthouse Theatre Company and other various theatre companies.
Elaine has also worked on television productions such as 8MMM Aboriginal Radio, Redfern Now and Black Comedy and Kiki and Kitty.
Not only is Elaine a perfect host, but she has an array of knowledge to share with you as she guides you through things you didn't know about Australia.
Learn more about the stuff you didn't know about Australia and don't miss an episode of season two of this documentary series with Episode One: The Heroes of Gundagai, Episode Two: Language Warriors, Episode Three: Ancient Ovens and Episode Four: More Than Myth.
If you want more, catch up on season one now - Episode One: Original Greenies, Episode Two: Sweet Dreamings and Episode Three: Fishes & Loaves.