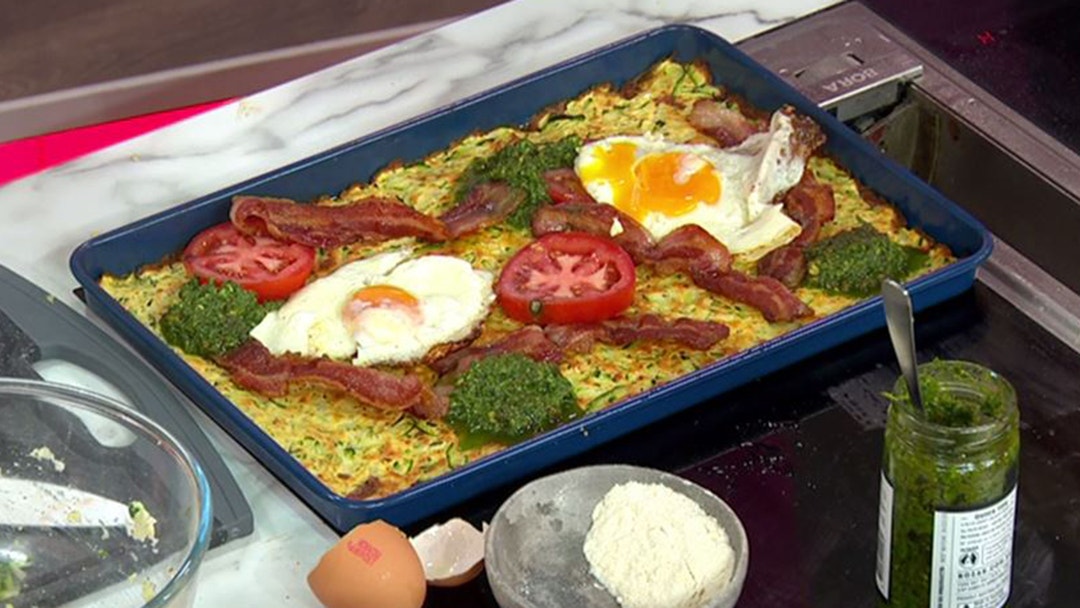 Steps
Preheat the oven to 180°C.
Add the zucchini, coconut flour, Italian herbs, salt and 2 of the eggs to a bowl and mix together well to form a batter. Mould into a large pizza tray lined with baking paper and bake for 6–8 minutes, until par-baked.
Remove the base from the oven and spread the tomato paste evenly over the surface of the base. Lay over the tomato slices and bacon, then carefully crack over the remaining eggs towards the centre to ensure they don't drip over the side. Transfer to the oven and bake for a further 5 minutes, or until the eggs are cooked.
Remove the pizza from the oven and top with the basil and rocket. Drizzle over a little extra olive oil and serve this up on the table in the pan, or transfer to a serving platter using a spatula before serving.