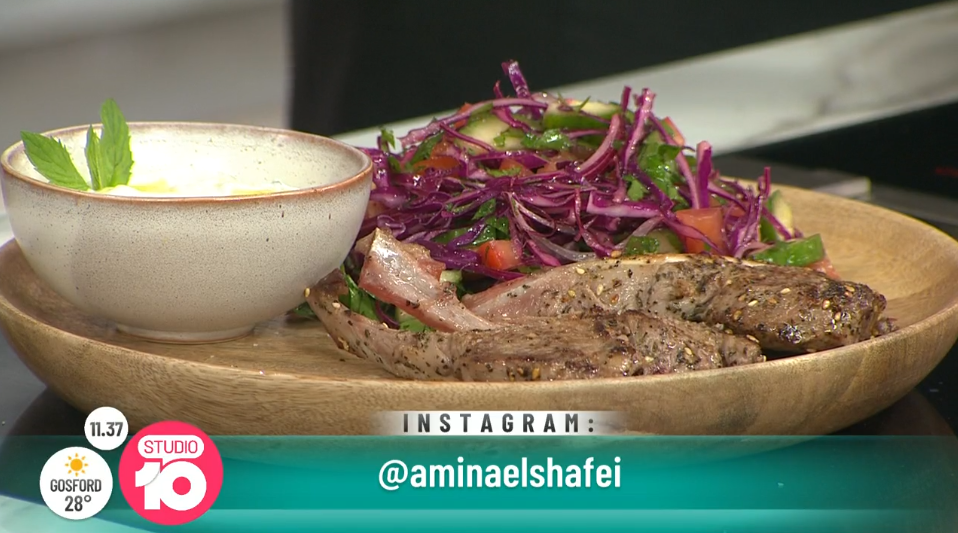 Steps
In a mixing combine the zaatar, olive oil, lemon juice and salt. Add the lamb cutlets and massage the marinade into the meat for a few minutes. Cover and allow to marinate for minimum and hour to overnight.
Combine the ingredients for the garlic and mint yogurt and mix well. Keep aside covered in the refrigerator until ready to serve
Prepare the red cabbage salad ingredients and place into a large bowl except for the dressing components. Keep refrigerated until ready to serve.
In a separate bowl combine the salad dressing and keep aside.
Remove the lamb cutlets 15 minutes prior to cooking. Heat a large grill pan on medium to high heat. Grease the pan with olive oil. Once hot, place the lamb cutlets on the grill pan and allow to cook on each side for 2-3 minutes. Remove from the heat and allow to rest for 3 minutes
Whilst the lamb is resting, toss the salad with the dressing and serve on a large platter.
Place yogurt in a serving bowl.
Arrange lamb cutlets on a serving platter and sprinkle with some extra zaatar. Serve immediately.