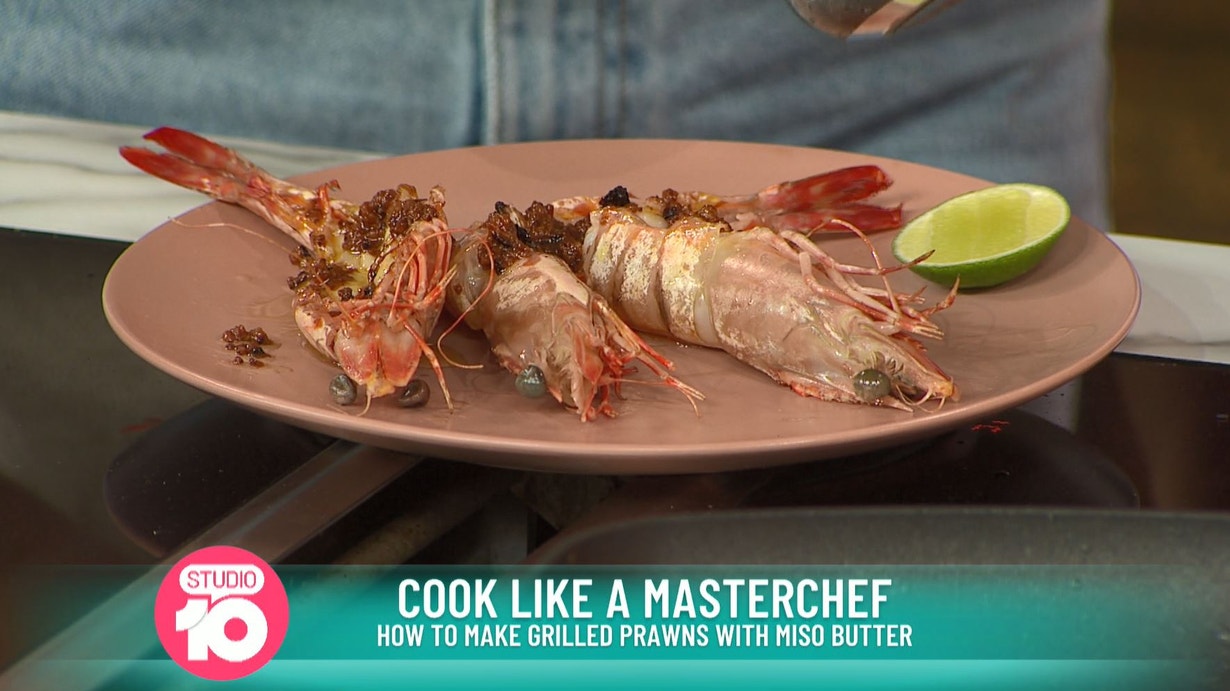 Ingredients
Wild Sustainable Prawns With Miso Butter
Steps
To make miso butter, place butter in a saucepan with garlic and cook over low heat for 5 minutes.
Add the miso and whisk to combine, allow to cook for 1 minute.
Add the lemon juice and take off the heat. Set aside until needed.
Drizzle the prawns with olive oil and salt, place the prawns on the BBQ and baste with miso butter whilst cooking.
Cook for 2 minutes on each side until done.
Once cooked, serve the prawns with extra drizzle of miso butter and wedge of lime on the side.