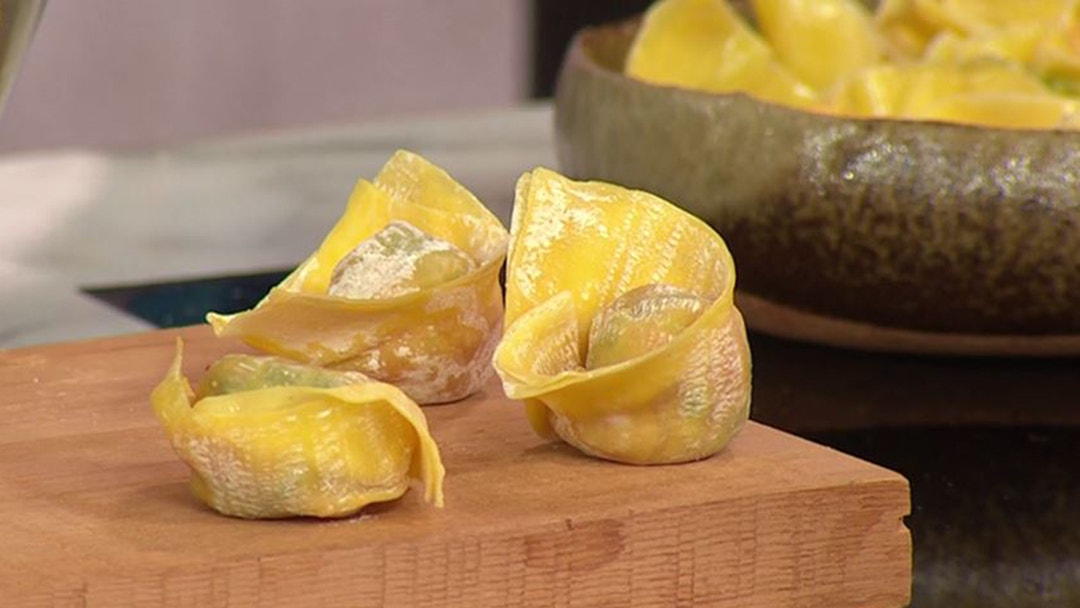 Steps
Finely shred the cabbage, microwave for 1 minute, then squeeze out as much of the moisture as possible between your palms. Chop finely.
Place all the ingredients for the filling in a large glass bowl and mix until well combined. I find it easiest to use a large fork to stir, followed by a spoon to finish off the mixing. This will ensure you don't compress and mush up the mixture too much.
For the dressing, mix all its ingredients in a glass har. This can be made a few days in advance and stored in the fridge for up to a or two.
To wrap the dumpling, place one teaspoon of the filling in the middle of the wonton wrapper. Dab the edges of half the wrapper with water, then fold the wrapper over the filling to make a triangle. Seal the dumpling by gently pressing outwards from the filling to the edges to ensure that there are no air pockets.
Hold the dumpling with the long side of the triangle away from you and bring the two sealed edges of the wrapper to the bottom. Secure by putting a tiny bit of water on one of the edges, overlap with the other, and pressing gently. Repeat with all the filling and wrappers.
Bring a medium to large saucepan of water to the boil. Poach the dumplings a bunch at a time, taking care not to overcrowd the saucepan. The dumplings will float when they are cooked.
Remove with a slotted spoon and place in individual bowls or a large plate. Sprinkle over the black vinegar chilli dressing and chilli oil then scatter over the chopped spring onions and crispy shallots.