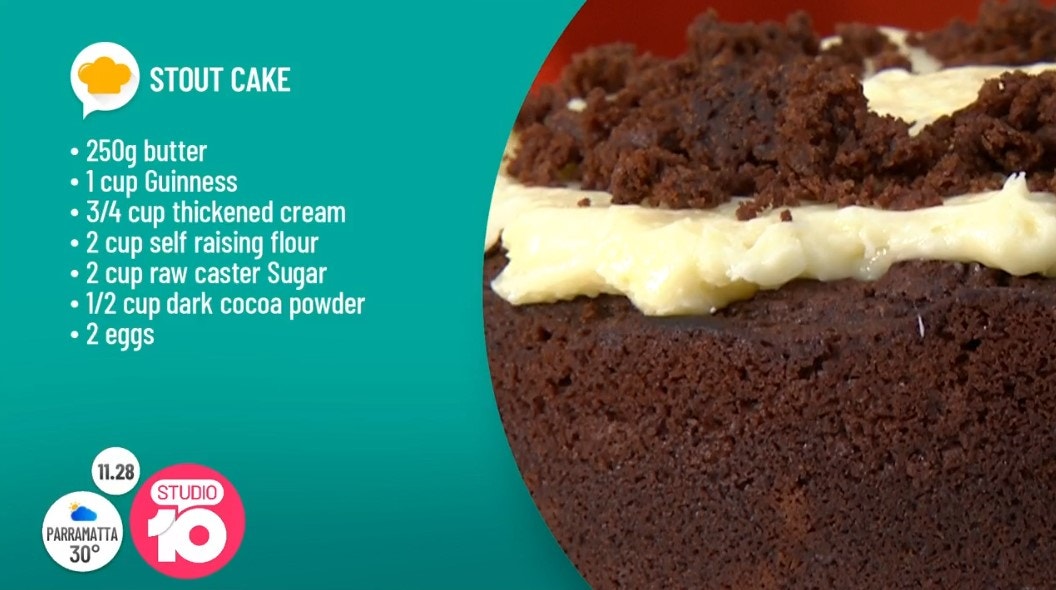 Steps
Preheat oven to 170C, spray and line an 8 inch cake tin
Place butter into a small saucepan then on a gentle heat until the butter is melted. Add the Guinness and cream then whisk.
In a large mixing bowl, combine the flour, sugar and cocoa powder. Once the butter mixture is cooled, whisk in the eggs then slowly incorporate the wet mixture with the dry.
Bake in the oven for 45 to 50 minutes or until a skewer can be inserted and removed without any cake batter attached.
Allow the cake to cool before icing.
To make the icing, whisk both ingredients in a bowl until a light fluffy well incorporated icing is made. Once the icing is nice and smooth, ice the top of the cake generously with the icing.