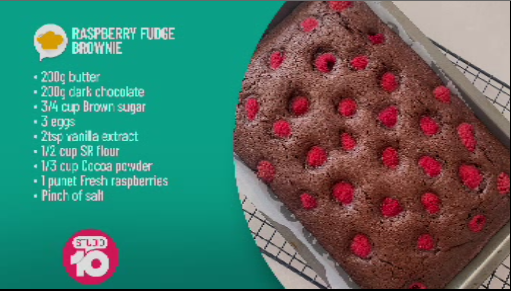 Steps
Pre heat oven to 170C, and spray a square baking tray with non-stick spray and line with parchment paper.
In a microwave safe bowl, melt butter and chocolate in the microwave for 30 second burst until melted. Once slightly cooled, whisk in the eggs, sugar and vanilla until evenly mixed through. Finally, mix in the self raising flour and cocoapowder ensuring there are no remaining lumps.
Spoon the slice batter over the baking tray then arrange the raspberries on top
Bake in the oven for 35 minutes then cool in the fridge until set.