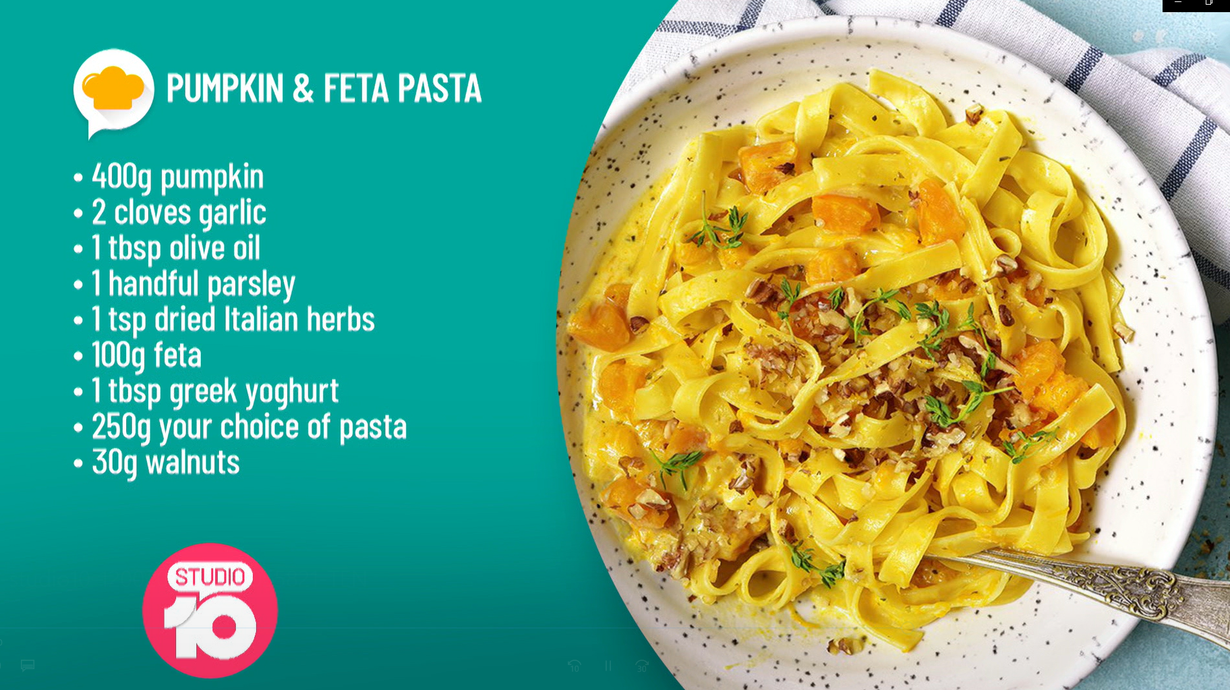 Steps
Start by prepping your veggies. Peel and chop the pumpkin and mince the garlic. Heat your oven to 200 degrees celsius.
Put the pumpkin and garlic on a baking tray, drizzle with olive oil and add the herbs. Season with salt and pepper. Roast for 25 minutes until the pumpkin is soft and golden.
Meanwhile, bring a large pan of salted water to boil, add your pasta and turn down the heat to a simmer. Let the pasta cook for the time specified on the packet instructions (depending on the type you choose; this time could vary a great deal so be careful not to overcook yours.) Before you drain, take out 2 tbs of the cooking water and set aside.
Finally, lightly heat your walnuts in a frying pan so they toast slightly. Roughly chop the feta and parsley. Add the drained pasta, pumpkin, pasta water and Greek yoghurt back into the large pan and stir through. You may want to add a little extra salt and pepper to taste. Garnish with feta, parsley and walnuts before serving.