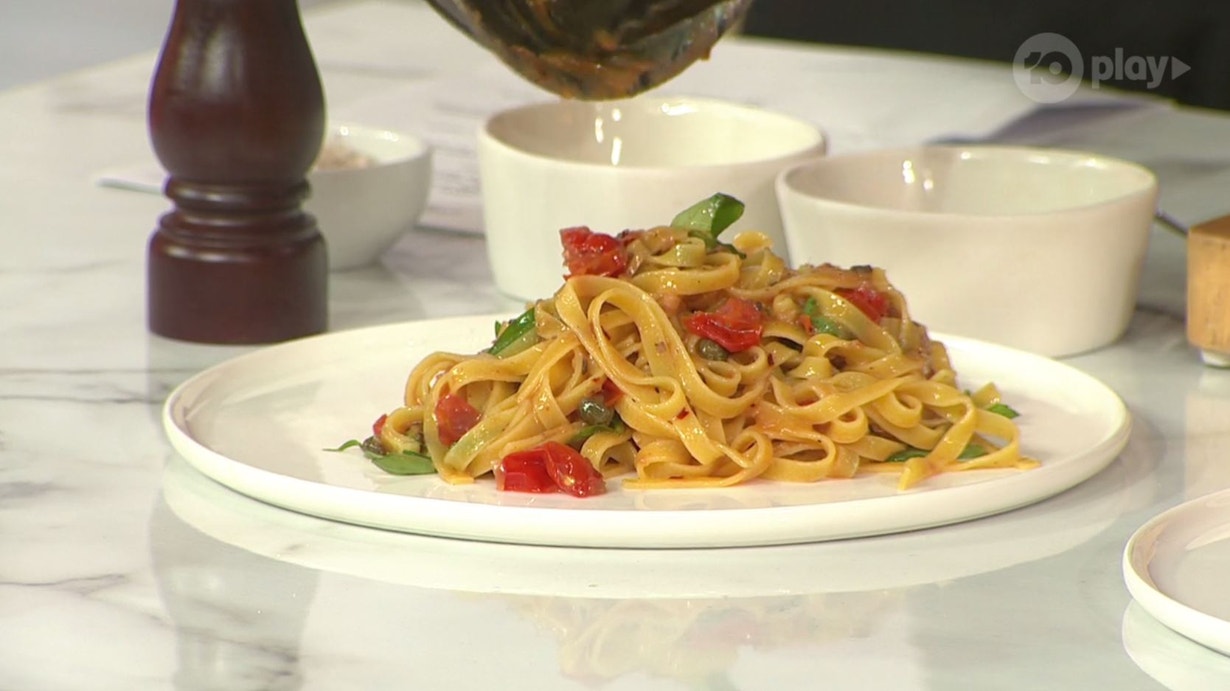 Steps
Start by placing your pasta in a large saucepan full of boiling salted water.
In a large frying pan, place half olive oil into the pan over a medium heat.
Throw in the onion, garlic, anchovy, chilli and capers and sweat down until the onions become translucent. This should take about 3 minutes.
Add the halved cherry tomatoes and turn the heat up to high. We're looking for the tomatoes to just start to collapse, which should take about 2-3 minutes. Season the mix well with salt and pepper at this point. From there, add the rest of your olive oil, the lemon juice and zest and the basil. Lastly we want to drag all of the pasta from the boiling water to the frying pan, making sure you pull in some of the pasta water. once all of the pasta is in the pan, toss around to coat the pasta in the sauce.
Split the pasta between a couple of bowls, grate over some parmesan cheese and get stuck in!