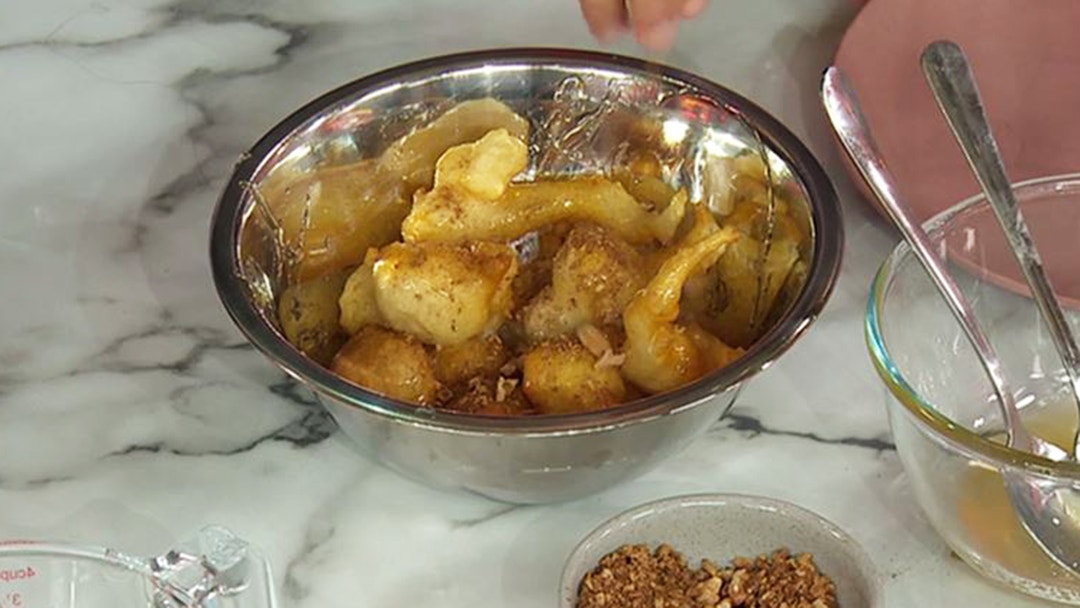 Steps
In a medium bowl, add the self-raising flour, salt and yeast and stir to combine.
Using a whisk, stir in enough water to make a thick wet batter.
Grease a larger bowl with oil and pour the batter mixture into the bowl, cover with cling film and allow proving for 2 hours in a warm place.
Place a large saucepan over medium heat and fill up ¾ of the way with the oil.
Heat the oil up to 180 degrees.
Meanwhile, place two tablespoons in a cup full of water ready for spooning the batter into the oil. (This helps stop the batter from sticking to the spoons). Have a plate with a paper towel on top ready to go, and garnishes ready to sprinkle on top. You want these doughnuts hot to serve!
Place tablespoons of batter into the hot oil and regularly stir the oil to cook the doughnuts evenly. Cook for 4 minutes or until nice and golden. Place doughnuts onto a paper towel to drain any excess oil, place hot doughnuts into a medium bowl and add the remaining ingredients and toss to coat.
Serve immediately.