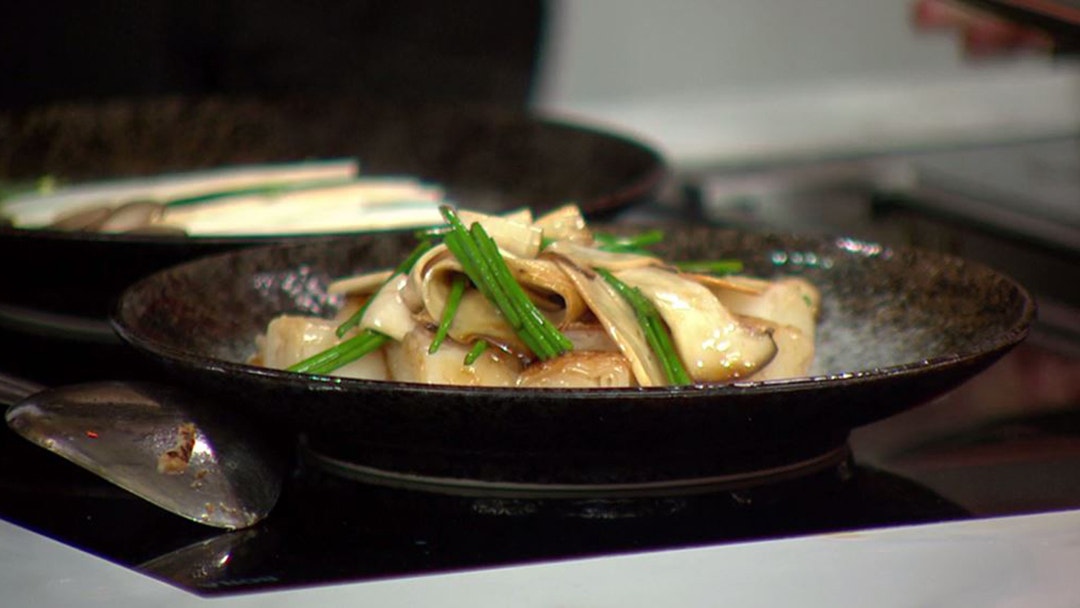 Steps
Prep:
Slice king brown mushroom long way very thin using a sharp knife.
Shave asparagus with a peeler or Japanese mandoline to make long strips. Shock in ice water, then strain.
Cut 'cheong fun' rice noodles 4 cm thick and keep aside.
Cooking:
Get a wok on high heat, add 1 tablespoon of oil.
Hard stir fry cheong fun until nicely charred on both sides.
Place on serving plate.
Next, get the wok on high heat, stir fry king brown mushroom.
Add couple tablespoons of Chuuka soy and stir fry.
Plate mushrooms on top of the noodles.
Garnish with shaved asparagus on top of mushrooms.
Sprinkle sesame seeds to finish.