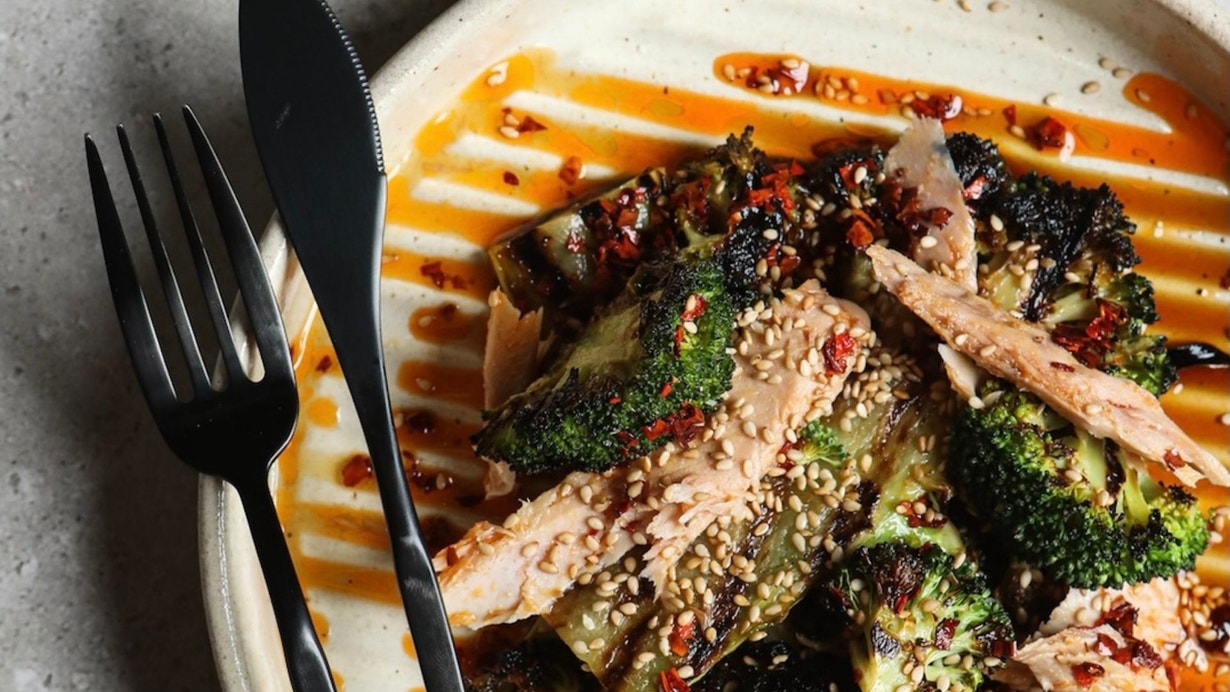 Steps
For the Chilli Oil:
In a medium pot add everything besides chili flakes and salt.
Have the heat on low. You want it all to infuse slowly and not burn so about 100-120C. Leave this to just bubble gently for 20 mins.
Have a large heatproof bowl ready with chili flakes in it (make sure it's big as the oil can spill over).
Using a strainer, carefully pour the oil mixture over the chili flakes. Leave to infuse and cook.
Add a few tsp of salt at this point while it's cooling too.
Voila! You have chili oil for months! You can add other spices too like black cardamom or sesame seeds.
For the Tuna and Broccoli:
In a large pan on high heat, add your broccoli and oil. Let the broccoli burn for about 3-4 minutes. Turn the heat down to medium and flip the broccoli and cook for a further 2-3 minutes.
Season with salt.
Pour into a bowl with tuna and soy sauce, mix well, place onto a serving dish.
Spoon over chilli oil and finish with chives.