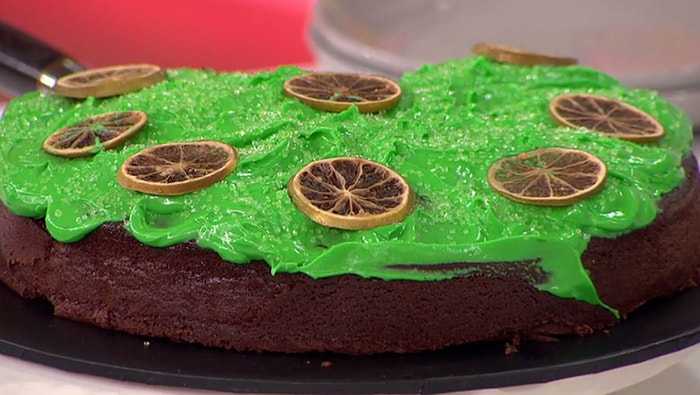 Steps
Preheat the oven to 180°C.
Grease a 23cm/ 9-inch springform pan and line with baking paper.
Melt the butter in a saucepan over low heat. Whisk in the cocoa powder and Guinness. Remove from the heat and set aside.
In a large mixing bowl, combine the flour, baking soda and sugar. Make a well with the back of a spoon and pour in the melted butter mixture along with the eggs, sour cream and vanilla extract. Mix together to form a batter.
Pour the batter into the prepared cake tin and bake for 1 hour, or until a skewer inserted comes out clean. Leave the cake on a wire rack until completely cold.
While the cake is cooling, make the cream cheese frosting. Fill a saucepan with a little water and bring it to boil over a low heat. Place the chocolate in a heatproof bowl and set it on top of the saucepan to melt. Remove from the heat to cool for about 10 minutes.
Place the butter and cream cheese in a bowl and beat until fluffy and combined. Mix through the melted white chocolate and then gradually sift and beat in the icing sugar until you have a smooth, spreadable mixture.
To assemble the cake, place it on a cake stand and spread the top with frosting so that it looks like a frothy Guinness!