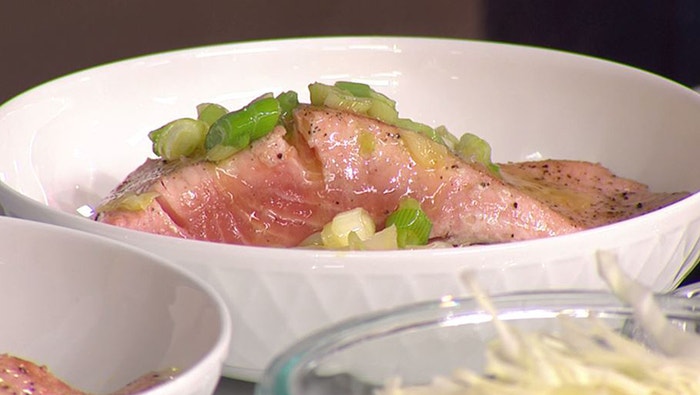 Steps
Heat oil in a large frying pan over medium heat. Season salmon with salt and pepper and cook for two minutes on each side or until cooked as desired. Remove to a warm place to rest for two minutes before serving.
Melt butter in a saucepan over medium heat, add carrot and cook for three minutes. Add cabbage, season to taste with salt and pepper and cook for a further three minutes or until vegetables are tender. Cover and keep warm.
For potato sauce, heat milk and butter in a small saucepan, whisk in mashed potato and cook over low heat until warm. Season with salt and pepper to taste.
For green onion butter, melt butter in a small saucepan over low heat, add green onions and juice and serve immediately.
To serve, ladle potato sauce into four pasta bowls, then top with cabbage, place salmon on top and drizzle with green onion butter.