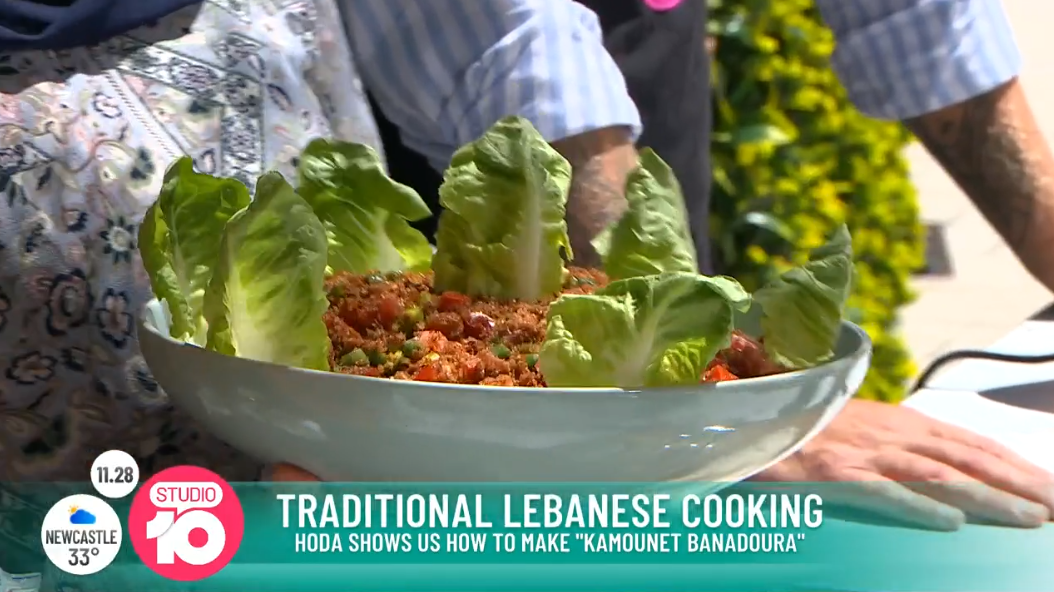 Steps
Kibbeh Spice:
Mix together the herbs and spices, use the mentioned amount and store the rest in an airtight container for multiple uses.
Directions:
Mix the diced tomatoes with 1/2 cup of burghul (dry). Refrigerate for one hour.
Using the food processor, blend the white onion, mint leaves, 1 tablespoon of burghul and kibbeh spice. This is called the kamouneh.
Mix the of the shallots with the tomatoes and burghul.
Add the kamouneh to it and mix with a fork.
Add the salt, tomato paste and olive oil to the mix
Place in a serving bowl and garnish with mint leaves. Serve it with pita bread or in lettuce leaves. Enjoy!