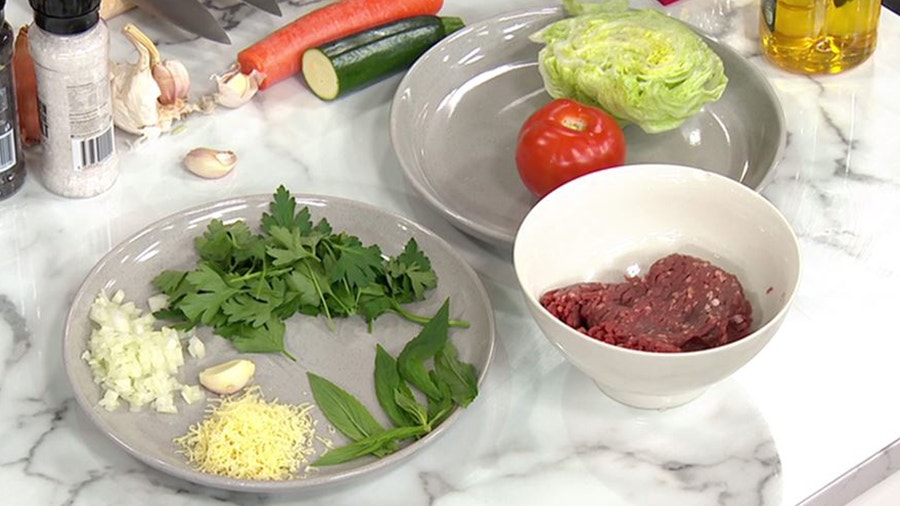 Steps
Put the lean beef mince in a large bowl with the parsley, brown onions, garlic cloves, mint leaves and parmesan cheese.
Grate the carrot and zucchini over the bowl.
Use clean hands to mix the ingredients together until all combined. Add olive oil at the desired amount. Add salt and pepper.
Divide mix and shape into a medium-sized disc, making sure it's not too thin.
Put pan or grill on medium-high heat and cook the beef patties until golden brown.
Meanwhile, toast bread rolls and prepare with tomato slices, lettuce, etc.
After patties are cooked, take them off the pan/grill and place in the prepared bread roll. Add sauce or more salt and pepper as you please.