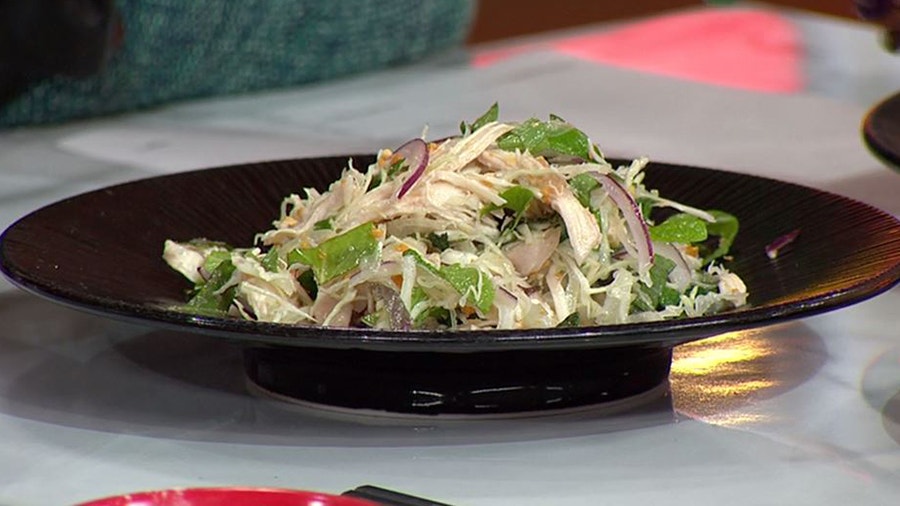 Steps
Remove the skin from the chicken and shred the meat.
Mix all the ingredients except the dipping sauce, fish sauce, peanuts, shallots and chilli in a bowl and turn out onto a serving platter.
Dress the salad with the dipping fish sauce and garnish with the roasted peanuts, fried shallots and chilli.
Dipping Fish Sauce
Combine the fish sauce, rice vinegar, 125 ml water and sugar in a saucepan and place over medium heat.
Stir well and cook until just before boiling point is reached, then allow to cool.
To serve, finely chop the garlic and chilli and stir through with the lime juice.