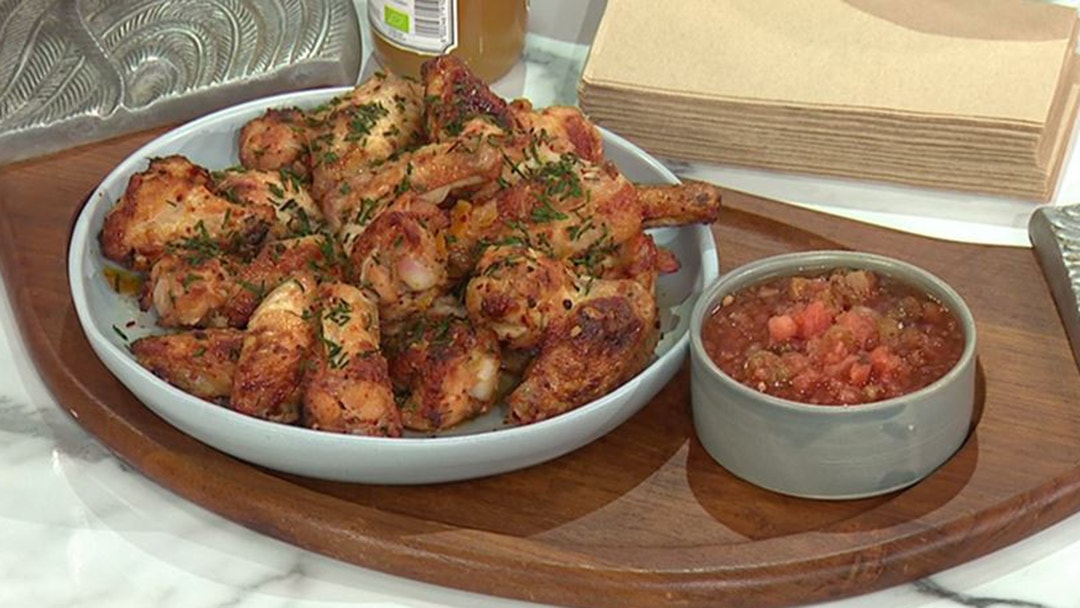 Steps
To Make The Marinade
Combine 1 bottle ginger beer, 2 tablespoons soy sauce, canola oil, and chilli flakes in a small bowl. Stir to combine.
Place the chicken wings in a large container or bowl, then pour the marinade over the wings. Marinate the chicken in the refrigerator for 1 hour, tossing the wings after 30 minutes.
Preheat the oven to 190˚C. Line a rimmed baking sheet with foil, then place a cooling rack on top of the foil-lined baking sheet. Drain the chicken wings and discard the marinade.
Pat the chicken wings dry with paper towels, then arrange the wings in a single layer on the rack.
Place the wings in the oven and bake until the skin is crisp and the chicken is cooked through, about 45 minutes.
To Make The Glaze
Melt the butter in a small saucepan over medium heat. Add the ginger and cook until very fragrant, 30 seconds to 1 minute.
Stir in the remaining ginger beer and soy sauce, along with the honey. Bring to a boil and reduce, stirring often, until the sauce reduces by half and thickens, 5-7 minutes. Taste the sauce and season with salt and pepper. Transfer the glaze to a large bowl.
To Make The Relish
Place all the ingredients in a food processor and puree until combined.
Place the baked wings in the large bowl with the glaze and toss to coat.
Top wings with Watermelon Relish, sprinkle with chopped green shallots and serve immediately.