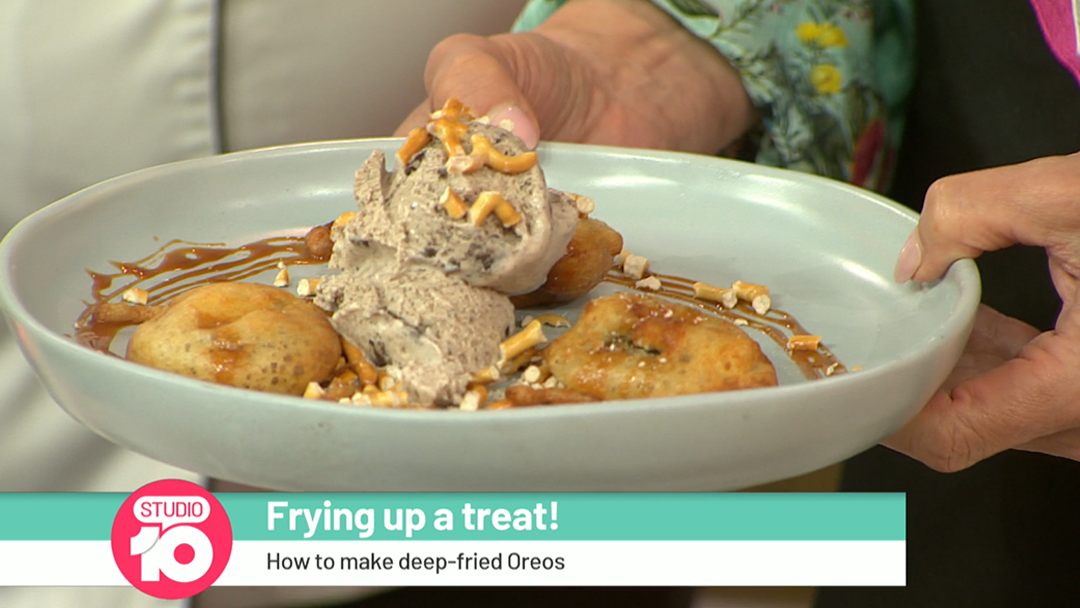 Steps
Freeze 18 Oreo cookies for about an hour.
Fill a heavy cooking pot with 2-3 inches of cooking oil and heat till bubbles form around wooden spoon.
Combine pancake mix, milk, egg, and 2 teaspoons vegetable oil in large bowl and whisk until smooth.
Dip a cookie in the mixture and completely cover it so you can't see through the batter.
Carefully drop the coated cookie(s) in the hot oil and fry on each side just until golden brown.
Remove cookie from oil with tongs and drain on paper towels.
Dust with icing sugar and serve with ice-cream and caramel sauce and enjoy while still warm.