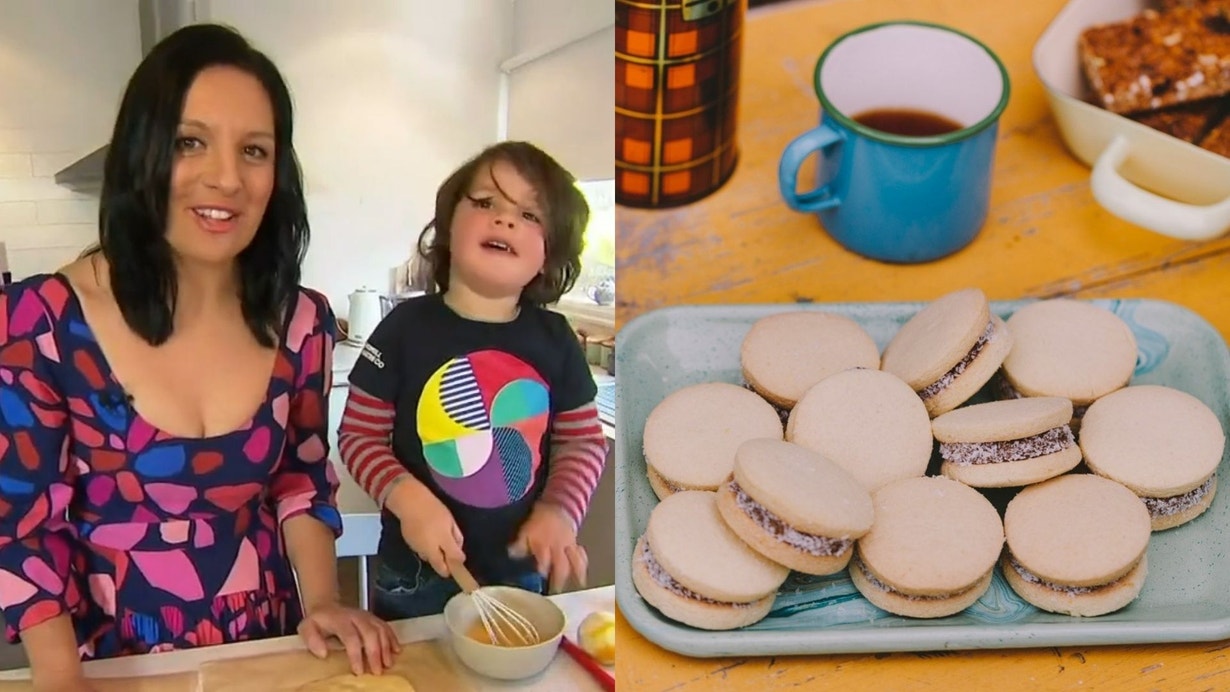 Ingredients
Date Caramel Cookie Sandwich
Steps
Preheat fan-forced oven to 150 degrees.
Place butter in the bowl of an electric mixer fitted with a flexible paddle attachment, add sugar and lemon zest and cream mixture on low – medium speed for a few minutes until well combined. Scrape down sides of bowl as needed. Add egg and mix for a further minute until combined.
Place flours, salt and baking powder into a separate mixing bowl, stir well to combine and then add this into the electric mixing bowl on low speed until a smooth dough has formed. Dough should not be too sticky or too dry but come together nicely and could be rolled out. Wrap in clingwrap and place in the fridge for about an hour to chill.
When dough is ready to roll out, place large piece of baking paper on work surface and sprinkle rolling pin with a little flour, roll out dough evenly until about .5 - 1mm thick, then cut into rounds using a 5mm – 6mm scone cutter or metal round. Ensure that there is a few cms gap between cookies as they will spread slightly. Chilling the dough will prevent the cookies spreading too much. Repeat with excess dough mixture, place on baking trays and bake in the oven for about 15 minutes until a slight golden colour begins to form, but you do not want these cookies to be golden, they should look like shortbread.
When cooked, allow to cool on tray for 5 minutes before placing on cake rack to cool completely.
To make the date caramel, add dates to food processor or blender along with coconut milk and salt flakes and blend until a smooth caramel paste has formed, scrape down sides as needed or add a little more coconut milk if needed to achieve smooth caramel.
To assemble cookies, place caramel in piping bag or use a spoon to fill the flat side of the half of the cookies, place remaining cookies on top, press a little so caramel comes to the edge of the cookie. Roll edges of the cookies in desiccated coconut and place in the fridge or store in airtight container.