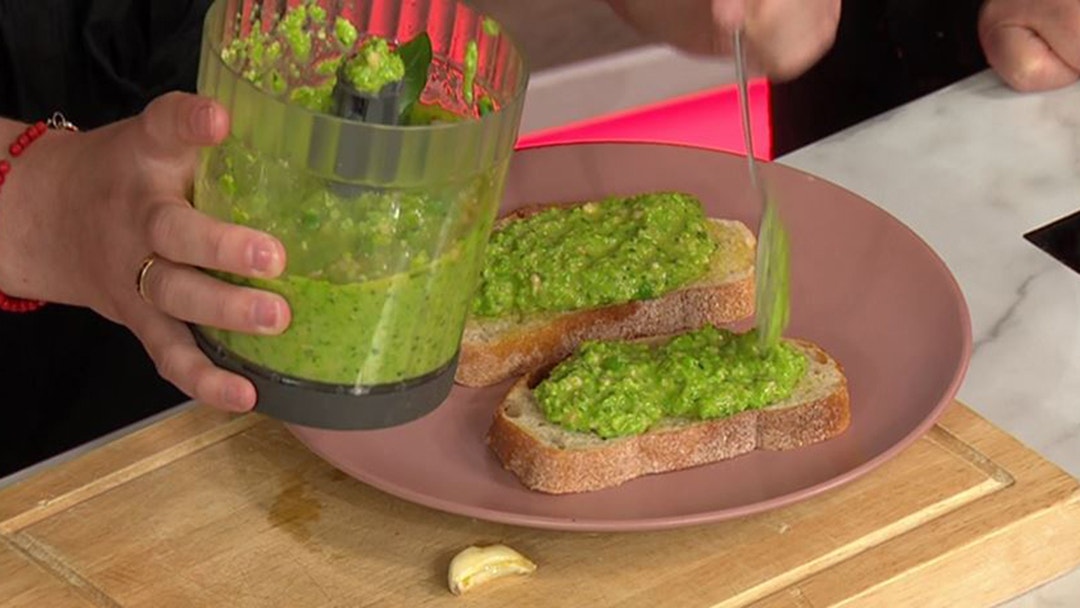 Steps
Place peas, salt, pepper, basil and pine nuts into a food processor. Process on low while drizzling olive oil in. Set aside.
Heat a griddle pan on medium.
Brush sourdough slices with olive oil and rub over garlic clove.
Place in pan and toast for 1-2 minutes each side.
Serve with a large spoonful of chunky pea pesto on top and then drizzle with olive oil to finish.