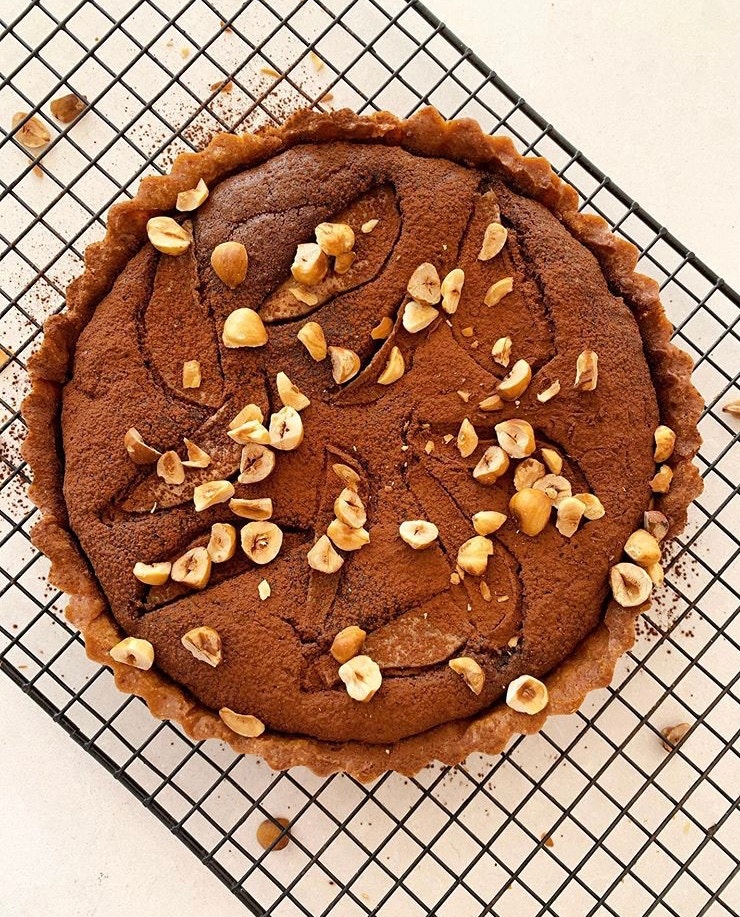 Steps
Pre heat over to 180C
To make the pastry case place the butter and icing sugar into a bowl and beat with a wooden spoon until creamy (if you wish to use an electric mixer make sure you do not over beat the butter as we do not want to incorporate too much air into the pastry). Add flour, egg vanilla essence and a pinch of salt then mix until a dough is formed. Bring dough together, wrap dough in plastic wrap then place in the freezer for 15 minutes.
Remove dough from the freezer then on a lightly floured surface roll dough out so that it is large enough to line you desired pastry tin - ensuring that pastry is 3mm thick. Grease pastry tin then line with pastry then move back to the freezer for 15 minutes.
Line the pastry with baking paper and pastry weights. Bake in oven for 10 minutes. Remove the paper and weights and bake for a further 10 minutes or until golden. Remove from oven and set aside to cool slightly.

To make frangipane filling, place butter into a mixing bowl then beat with an electric mixer on high until light and fluffy the add spread and mix to combine. Add the eggs and vanilla then continue mixing on high for a further 2 minutes. At this stage, gently fold the flour, cocoa powder and almond meal into the batter.

Spoon batter into pre baked tart shell then arrange with pear onto of the batter.
Bake in the over for 30 minutes or until frangipane is set all over. Remove from over then allow to cool before remover tart from pan. Dust with icing sugar and serve with a dollop of double cream.