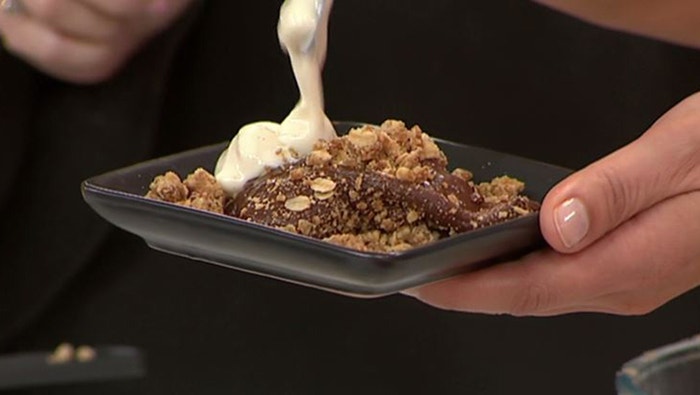 Steps
Butter a small pie dish. Preheat fan-forced oven 200.
In a small bowl, combine flour, oats, sugar and nuts.
Dice butter in small cubes & rub through the dry ingredients with your fingertips until it looks like crumbs.
In a small saucepan on low heat melt the condensed milk and chocolate together. Stir constantly until completely melted.
Pour the chocolate mixture in the dish and sprinkle crumble mix on top.
Bake for 20mins or until golden on top. Sever with coconut yoghurt or cream.