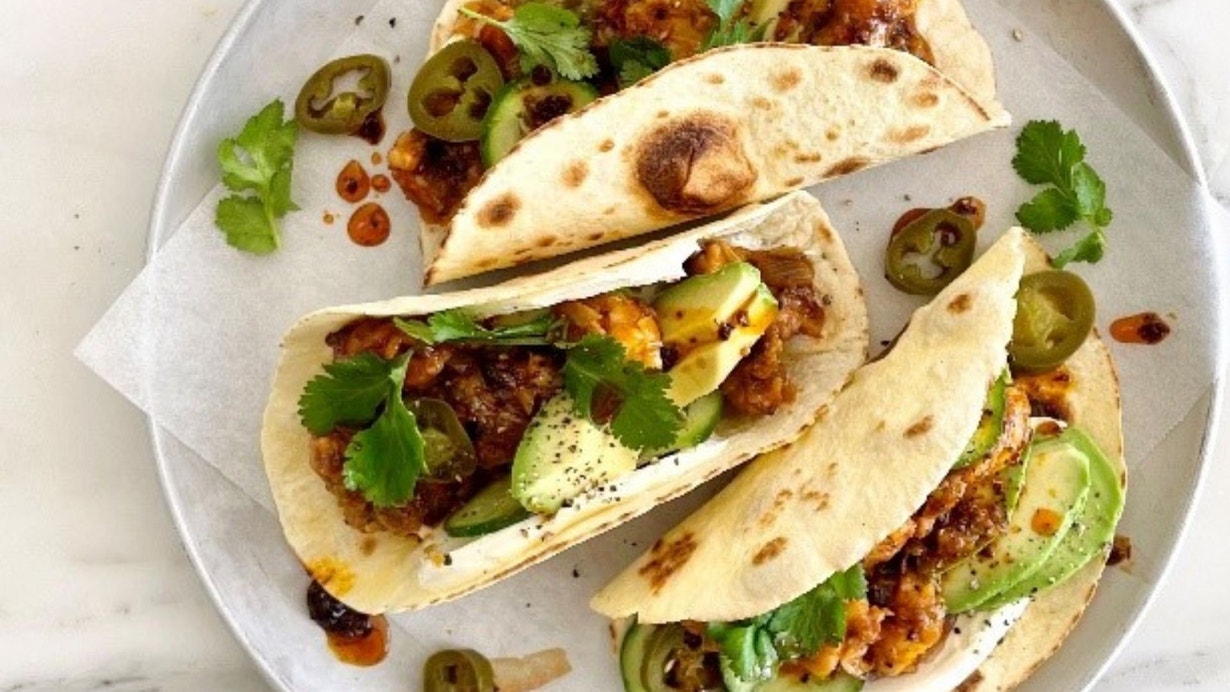 Steps
Clean the prawns and cut flesh into 2cm chunks. Set aside.
Melt the butter in a frypan over medium high heat. Add the onion and coriander stalks, season with salt and cook for 3-4 minutes until softened. Add the garlic, onion powder and chipotle and cook for 1-2 minutes then add the prawns and cook for 2-3 minutes until just cooked through. Add the juice of 1 lime, toss and remove from heat. Season to taste, adding more chipotle if you want more heat!
Combine the cucumber and pickled jalapenos (with the pickling liquid).
Slice the avo and drizzle over some lime juice.
Toast the tacos in a dry frypan to give them some colour, or warm a stack of them up in the oven, wrapped in foil.
Spread the tacos with some sour cream. Add some prawn mixture, avocado, cucumber and jalapeno pickle and finally the coriander leaves. Serve with extra lime wedges.