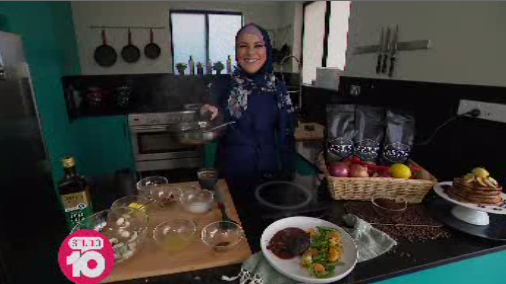 Steps
Heat oil in a fry pan over a medium heat.
When hot, add smoked paprika and sauté briefly.
Add mushrooms and sauté for 4 minutes longer.
Add extra chicken skin to pan and cook until crispy, set aside.
Add chicken breasts and sauté 2 minutes per side.
Add coffee, stock and sugar, bring to a boil, reduce heat, cover and simmer 10 – 15 minutes or until chicken is done.
Remove chicken (put on a plate and cover, set aside until required)
Increase heat in the pan and add corn-starch dissolved in water and stir until sauce is thick.
Pour sauce over chicken and serve with crispy chicken skin on top.