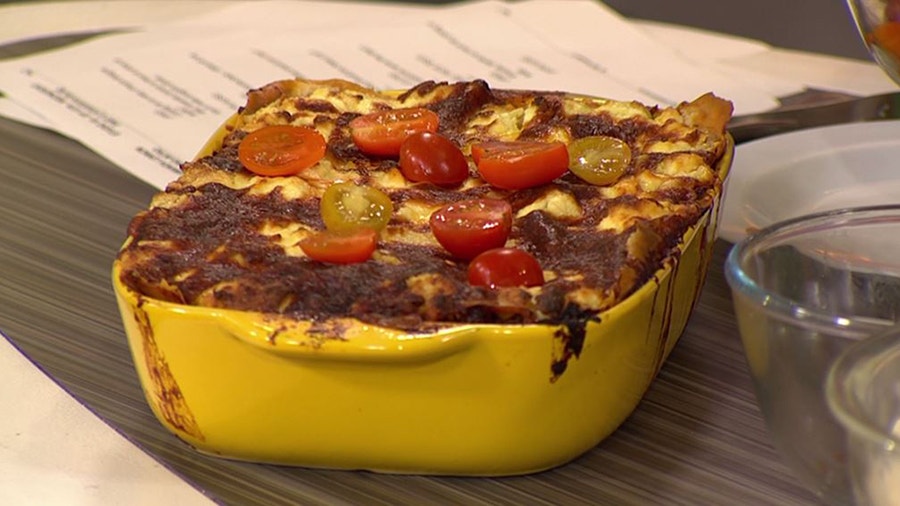 Steps
Preheat oven to 200C/180C fan. Grease a 2.5 litre (10-cup) rectangular oven proof dish. Spread canned tomato over base of prepared dish. Heat oil in a frying pan over medium heat. Add onion and cook, stirring, for 2 minutes or until tender. Add mince and cook, stirring to break up any lumps, for 5 minutes or until browned. Stir in the pasta sauce and bring to the boil. Reduce heat and simmer, stirring occasionally, for 5 minutes or until mixture thickens slightly. Stir in lentils.
Mix ricotta, sour cream and ½ cup cheese in a bowl.
Place 3 lasagna sheets over tomato in prepared dish. Top with half the beef mixture. Top with one-third of the ricotta mixture and level surface. Repeat layers, finishing with ricotta mixture. Top with tomatoes, then sprinkle with remaining cheese. Bake for 40 minutes or until cooked and golden brown.