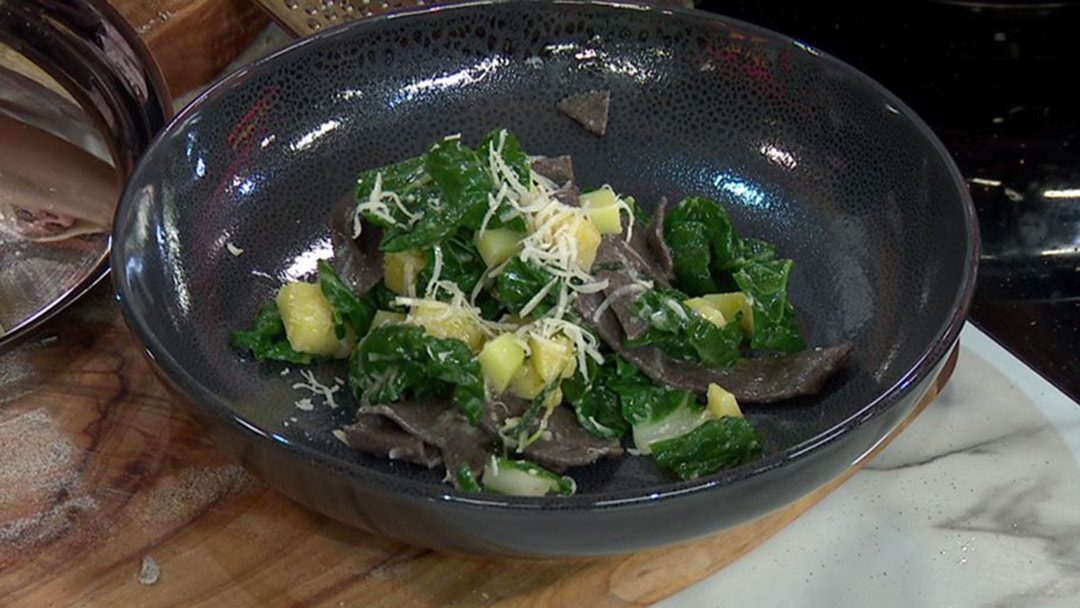 Steps
To make the pasta dough, mix flours with water, bind together then work the dough on a smooth surface until smooth. Wrap in plastic wrap and allow 1 hour resting in the refrigerator.
Roll dough with a rolling pin to a 2-3 mm thickness and then cut into 8–10 cm long strips, 1 cm wide.
Bring plenty of water to the boil in a large pot, (1 1⁄2 teaspoons of rock salt per 1 lt of water for 100g pasta).
Add potatoes to the boiling water first and cook for 2 minutes, then
add silverbeet and cook for 2 minutes. Add pasta and cook for further 3-4 min till ready.
Meanwhile, melt butter with sage on a low heat. Cook for 4–5 minutes, until butter turns golden.
In a large bowl, add half of pasta mixture, sprinkle 1⁄2 the cheese on top then pour 1⁄2 the melted sage butter over the cheese. Repeat with the second layer of each. Stand for 5 minutes, until cheese has melted.
Stir well before serving.