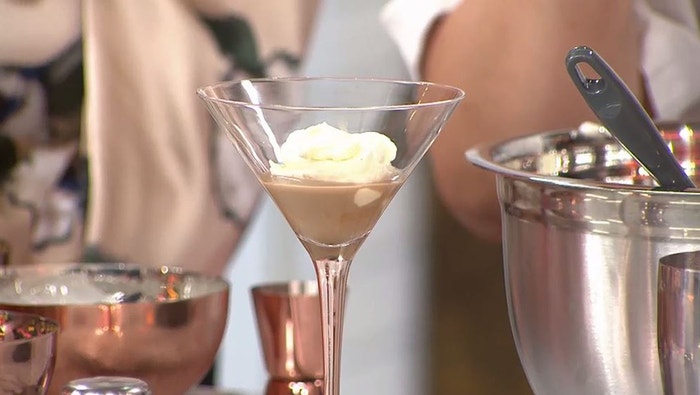 Steps
Bring liquids to the boil with the vanilla pod.
Meanwhile whisk together the yolk and sugar, once liquid come to the boil slightly pour little over the egg mixture return to the stove top.
Cook out to 84c, strain and cool straight away.
Once chilled whisk 100ml milk, pour into foam gun with 1 cream gas.
Assembling
Divide the Savoiardi fingers between 4 martini glasses.
Combine the Ice, Espresso coffee, milk and coco powder shake and shake it.
Strain add 1 tbsp per martini.
Whisk together the Mascarpone, cream and icing sugar. Just till combined making sure little runny still spoon 2 spoons on top of the sponge.
Place the baci crumbs, scoop of ice-cream.
The foam till the top and finish off with grating the chocolate as a sweet finish.