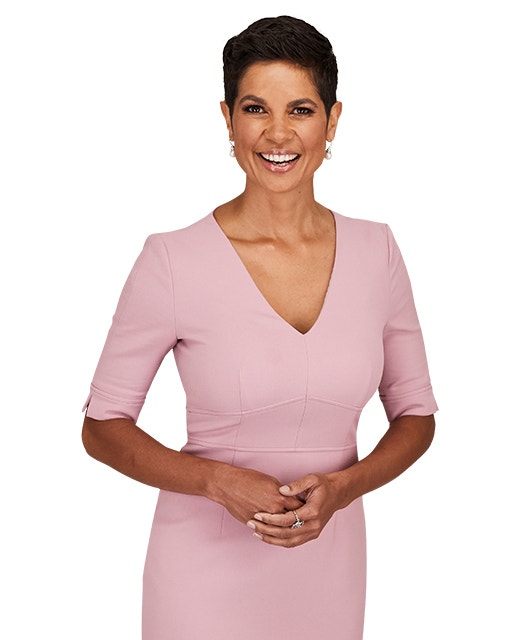 Narelda Jacobs
Narelda Jacobs is the newest member of the Studio 10 team, joining the show in January 2020 as a panelist and roving reporter. She's already covered a lot of ground and loves to get out and about with everyday Aussies to share their stories. Before coming on board, she was the presenter of 10 News First in Perth for over a decade.
In an industry well known for its ever-changing nature, Narelda has established herself as a prominent identity both in the local and national community.
Narelda loves her home town of Perth, with the world's warmest people and best lifestyle. Her on-air profile has given Narelda the opportunity to motivate young people to accept their social responsibilities.
A patron of the Motor Neurone Disease Association, WA, Narelda is also an Ambassador for "Count Me In" for the Disability Services Commission and Breast Cancer Care WA.
Narelda is a regular MC and guest speaker at charity, community and corporate events. She has shared the stage with Prime Ministers, international business leaders and humanitarian advocates.
In 2011, she was one of 13 Western Australian women who trekked Kokoda to raise money for Breast Cancer Care WA.
Earlier in her journalism career she was selected to represent Network 10 at a professional development program at CNN Headquarters in Atlanta, Georgia. Prior to that, she was also chosen for a Rotary Group Study Exchange to Arizona.
Narelda loves to get her hands dirty, embarking on DIY and renovation projects and attempting to whip up a storm in the kitchen. She's a keen follower of MasterChef Australia and The Living Room in the hope of picking up some tricks of the trade.