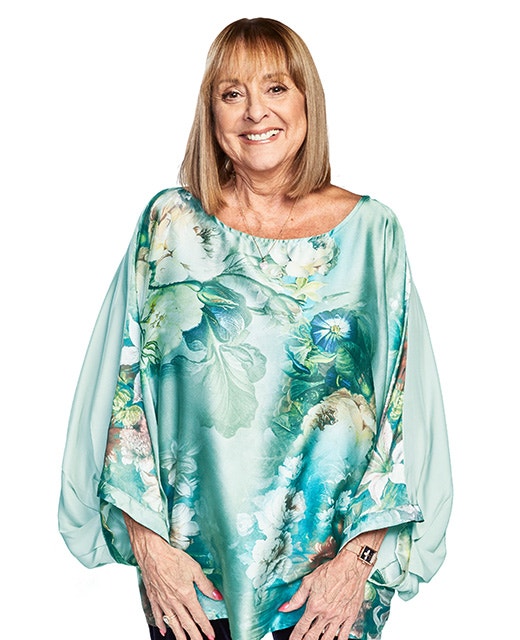 Denise Drysdale
Two-time TV Week Gold Logie Award winner Denise Drysdale has been entertaining audiences for over five decades.
Denise joins Studio 10 every second week and is no stranger to this format, also serving as co-host on 10's previous morning program The Circle.
Ding Dong tends to create somewhat of a ruckus when on air… an infamous cooking segment with Bill Shorten and a Lady and the Tramp moment with Anthony Albanese notably comes to mind.
Originally from Victoria, Denise was hired as Melbourne's first television go-go dancer at the age of just 17. Her popularity led to the Australian Government inviting her to perform for troops in Vietnam in 1967 and she is still actively involved with the Vietnam Veterans Association to this day.
In 1974, Denise became barrel girl on The Ernie Sigley Show, where the famous nickname Ding Dong was born.
Denise's other television credits include Spicks and Specks, Please Like Me, Neighbours, Celebrity Squares, Young Talent Time, Countdown and Homicide.